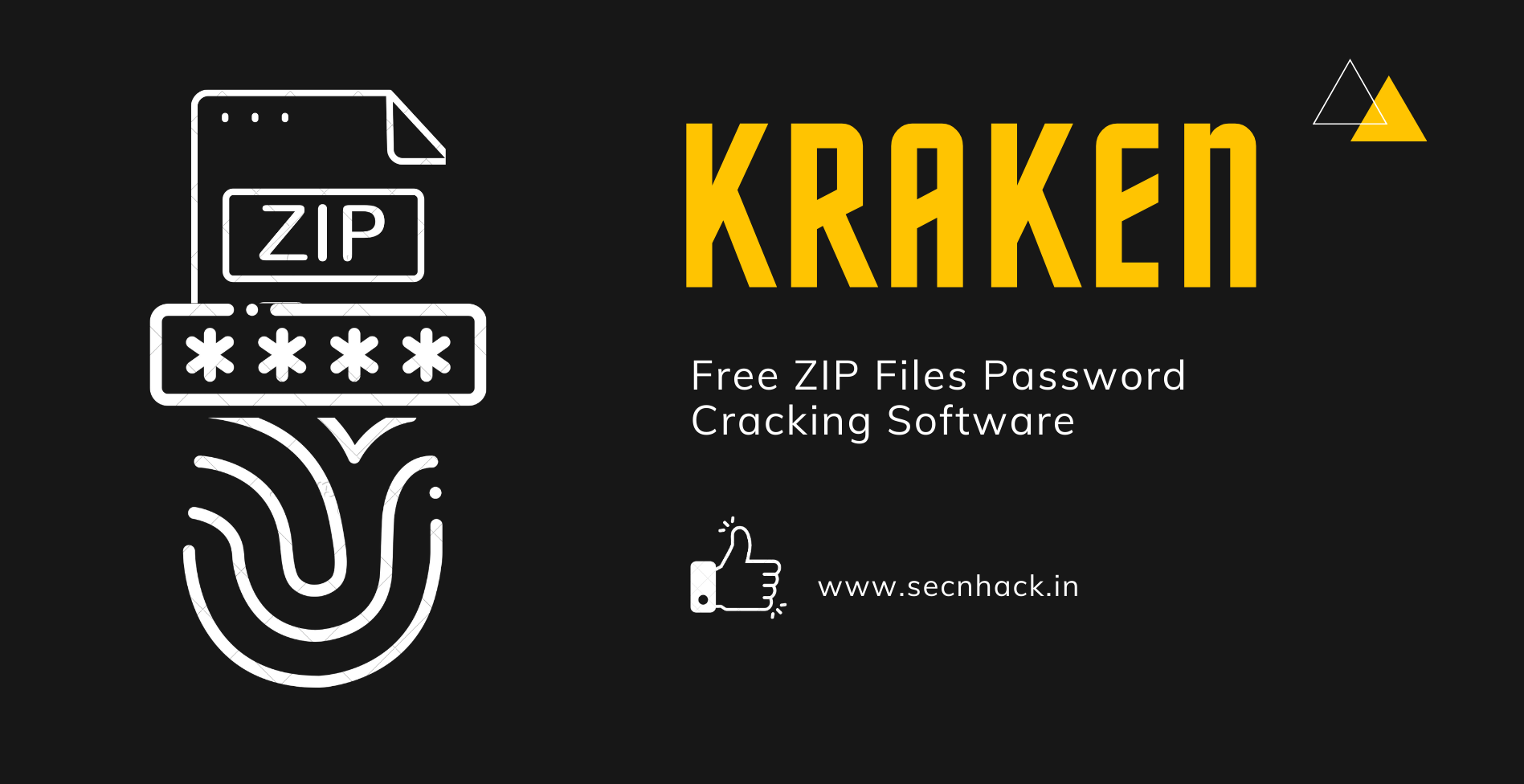 Hey Folks, in this tutorial we are going to discuss on ZIP file password cracking tool called "Kraken". We are recommending this tool because it is designed for windows users and we can easily control it through the cmd prompt in the window operating system. Kraken is a free, fast and small RAR, ZIP, 7-Zip and Hash password recovery tool for Windows without a fancy GUI for maximum performance, no trial, no limits! Kraken is easy to use and portable as no installation is needed.
Features
Recovers RAR, ZIP & 7-Zip compressed files
RAR & ZIP, 7-zip filesize does not impact recovery speed
Installations of WinRAR, WinZip or 7-Zip not required!
Option to extract recovered files
Recovers MD5, SHA1, SHA256, SHA384, SHA512 & BCrypt
Let's take a look 🙂 !!
Download and Install
We think you may have come to know that the tool is completely free and you can download it from here. Installing this tool on a window machine is quite simple, so we will proceed directly to the attack.
https

:

//kraken.nswardh.com/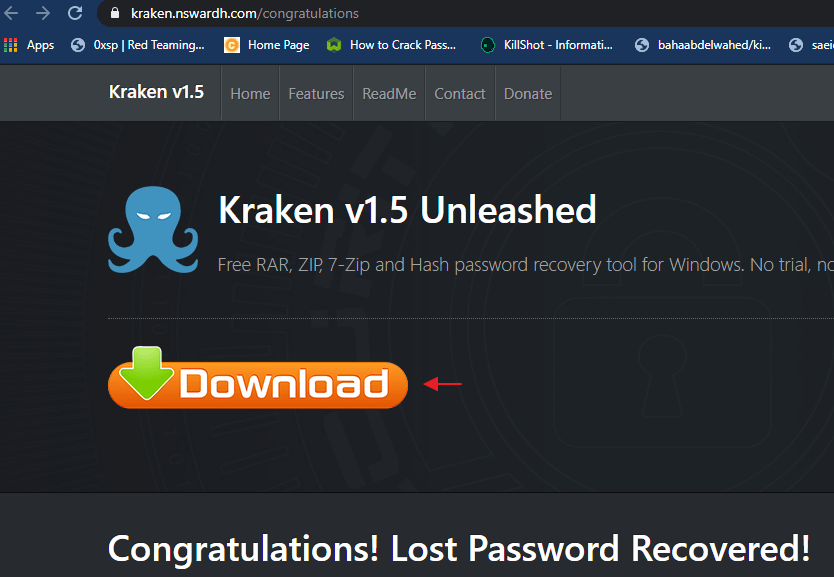 After the download and installation is complete, you will find the following files in the directory of this tool.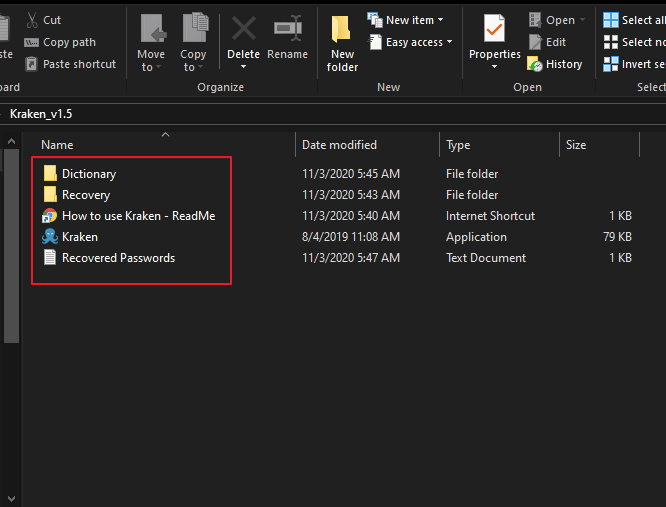 We need to insert the password protected zip file in the recovery folder.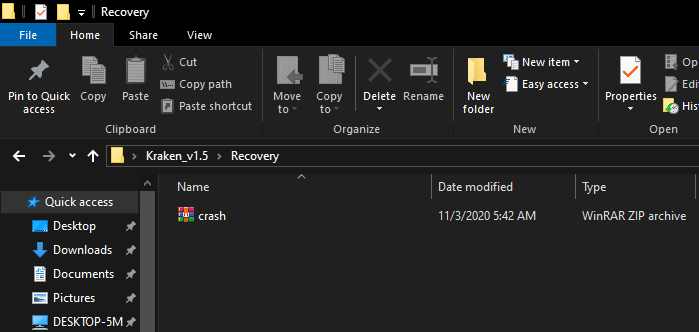 Likewise, we will put our generated password wordlist in the dictionary folder.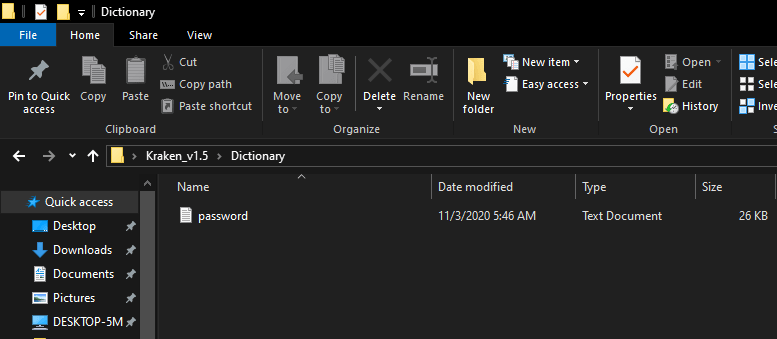 Return to the main folder and start the tool by double clicking on it.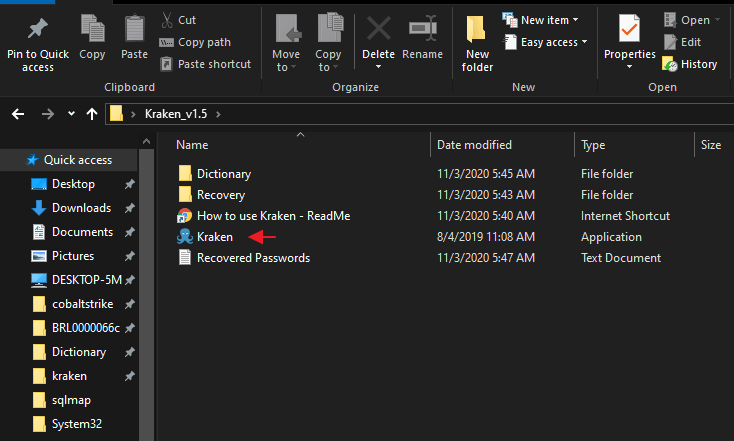 After start the tool it will look like in below image in which you can choose any option according to yourself. But we will choose the option first to start attack.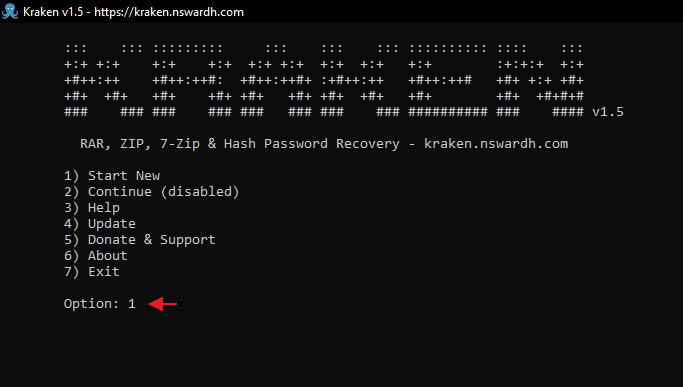 Here you can see that it supports various file formats, but we will choose the first option to crack the password of zip files.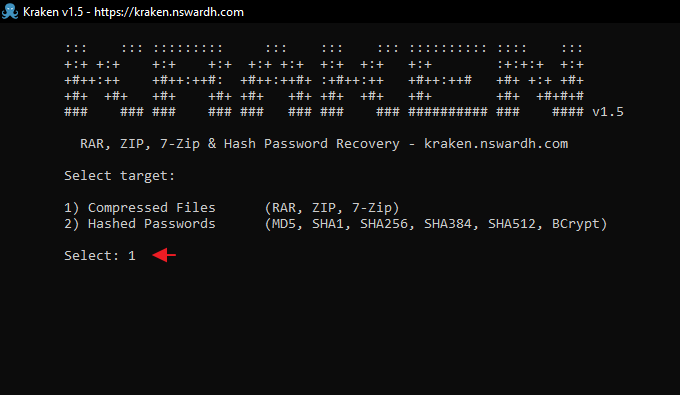 Dictionary Attack
This gives us two options to crack password protected files but in our first attempt we will go with a dictionary attack.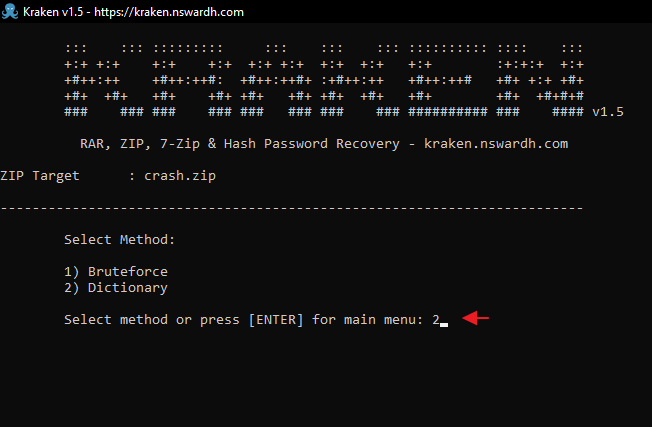 Insane 🙂 !! Here you can see that we have a variety of options to determine the speed of cracking passwords. In our case we select the option third.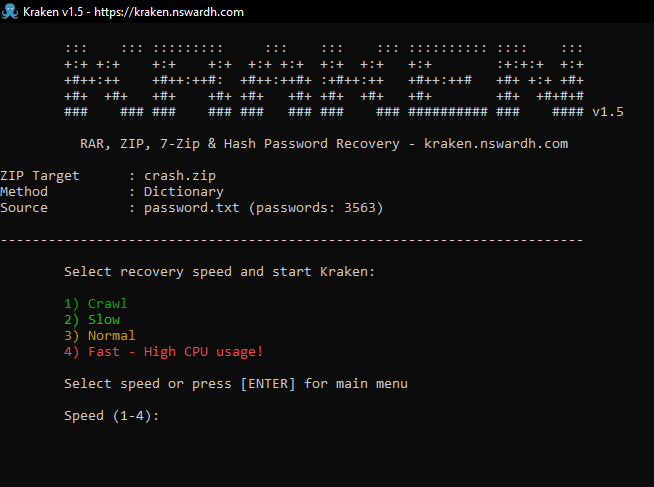 Great 🙂 !! After submit all the details it will try to find the valid password wait !!!! After trying several combinations it successfully gets a valid password as you can see in the image below.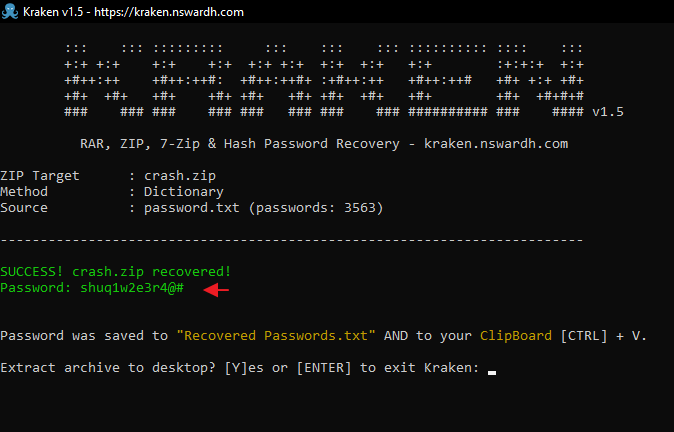 Bruteforce Attack
We again come to the main menu and select the brute force method. After selecting the brute force method we have to select the charset as per ours but to demonstration purposes we will select option four.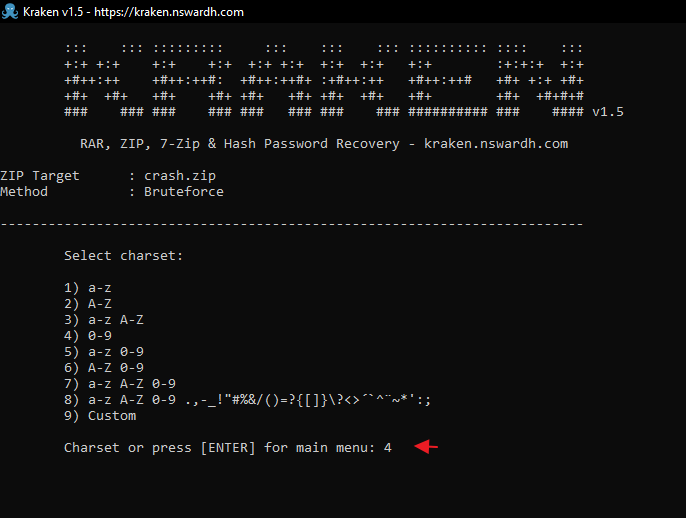 We need to predict the length of the password which may be possible.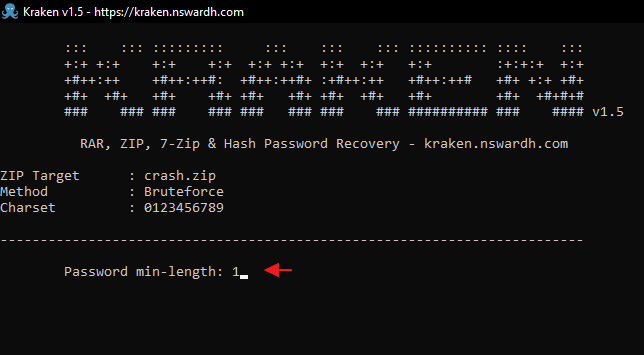 Likewise, we have to give the maximum length of the password.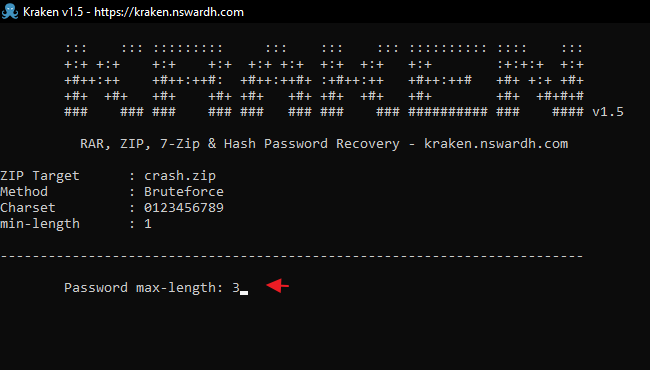 Thta's it 🙂 !! As you can see it has successfully got a valid password in a few seconds as the password length is not complicated. Similarly, it can also crack complex passwords but they will depend on your dictionary.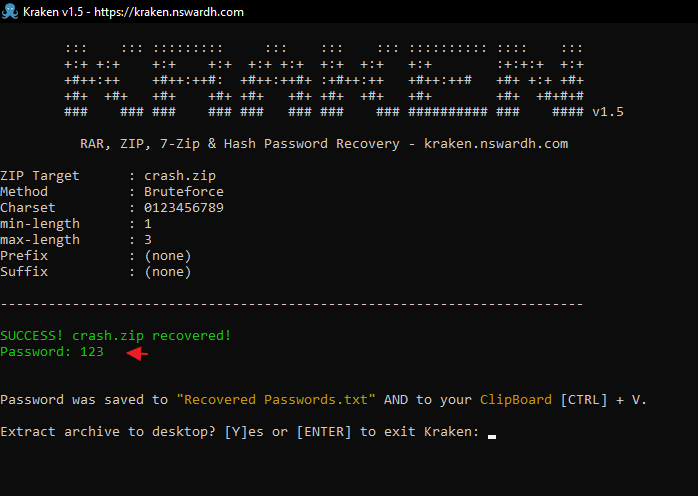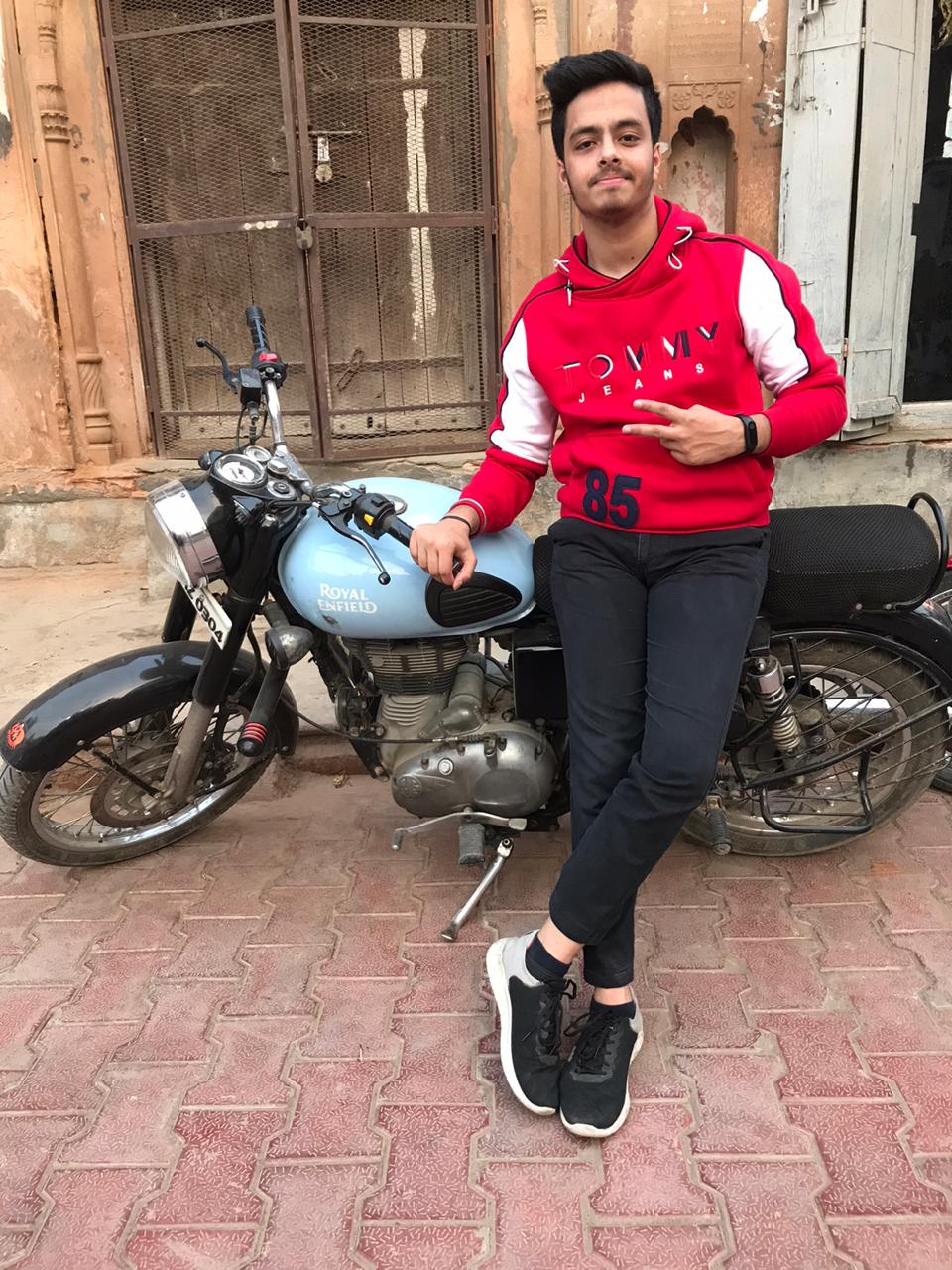 A keen learner and passionate IT student. He has done Web designing, CCNA, RedHat, Ethical hacking, Network & web penetration testing. Currently, he is completing his graduation and learning about Red teaming, CTF challenges & Blue teaming.