We have already discussed on the types of footprinting and brief introduction on the first three types of footprinting in our first article, you can see it here. Today we are going to talk further about some more type of footprinting like:
Competitive Intelligence
through Social Networking Sites
Whois Footprinting
Website Footprinting
through advanced google hacking techniques
Email Footprinting
Network Footprinting
DNS Footprinting
Lets start !!
Competitive Intelligence
Competitive intelligence is technique in which we can gather information about our competitors.
For Example : There are two competitors having their own website. If one competitor wants to monitor the website of other then he will use Competitive intelligence.
Various free tools for competitive intelligence are available in market such as
Website Watcher – www.aignes.com
Online Moniter – www.wachete.com
Online Moniter – comchangetower.com
Online Monite – visualping.io
Lets take one example !!
Wachete.com is a powerful yet simple monitoring online website, perfectly suited for the Beginners and Advance users.
Open this link on your any favorite browser and enter the link of website which you want to monitor.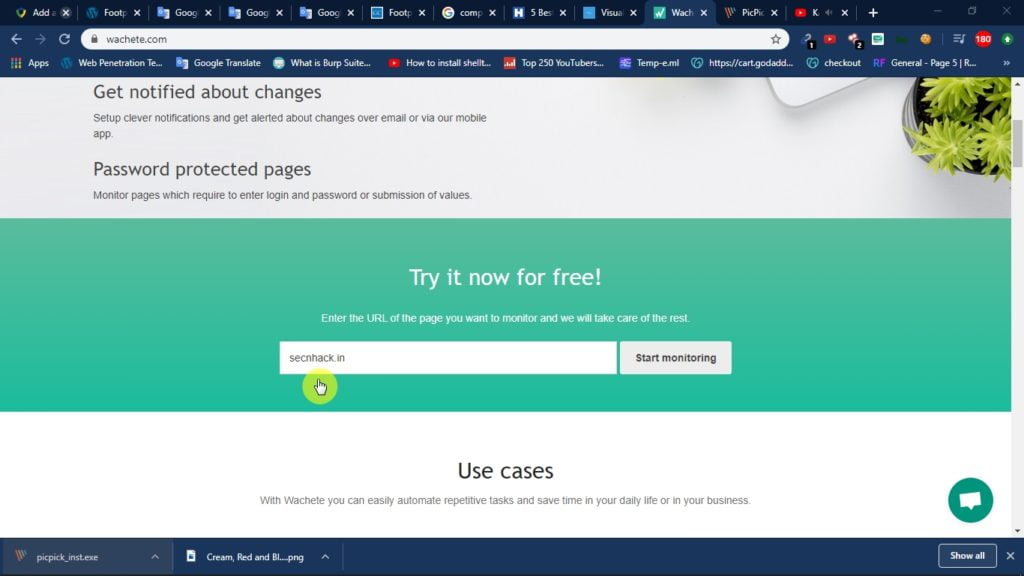 After that you can see site has successfully added. Now choose which type of content you want to monitor. After that choose the option and click adwatch.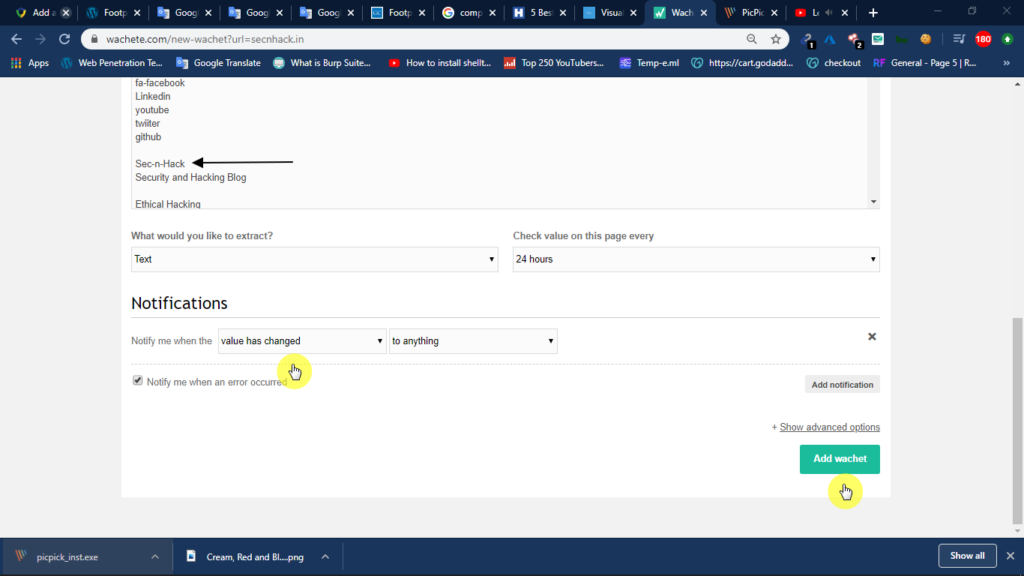 Done ! After clicking Adwatch button we need to signup on this website to send the results on email.
Footprinting through Social Networking Sites
Most of the time the hackers create fake profiles on social media accounts to take the access of accounts. So the social network sites is an advantage for you to gain the information about anyone. There are various soical network site to gather sensitive information like :
Facebook
Myspace
Yahoo
Linkedin
Instagram
But if you need to find the profile of a victim at a single time on all the social sites then you can try these websites
www.beenverified.com
socialcatfish.com
pipl.com
www.lullar.com
Lets take one example !!
Beenverified
It is paid service but it provide exect data and you can use 7 days free trail.
Open beenverified.com on your any favorite browser and enter email or name to get exect information of him.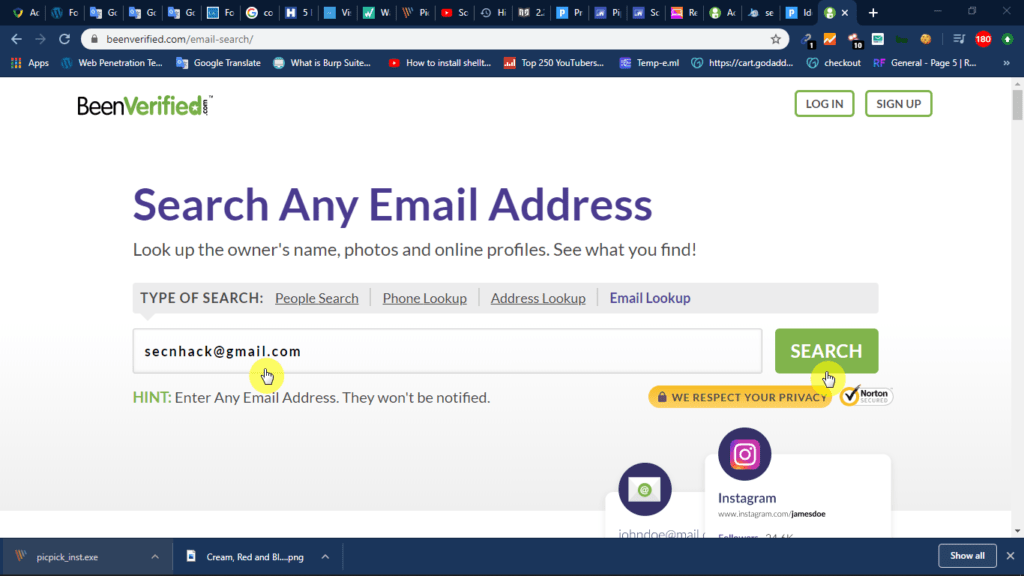 It take some time to get the result, after getting result submit the requirement to send the information on email.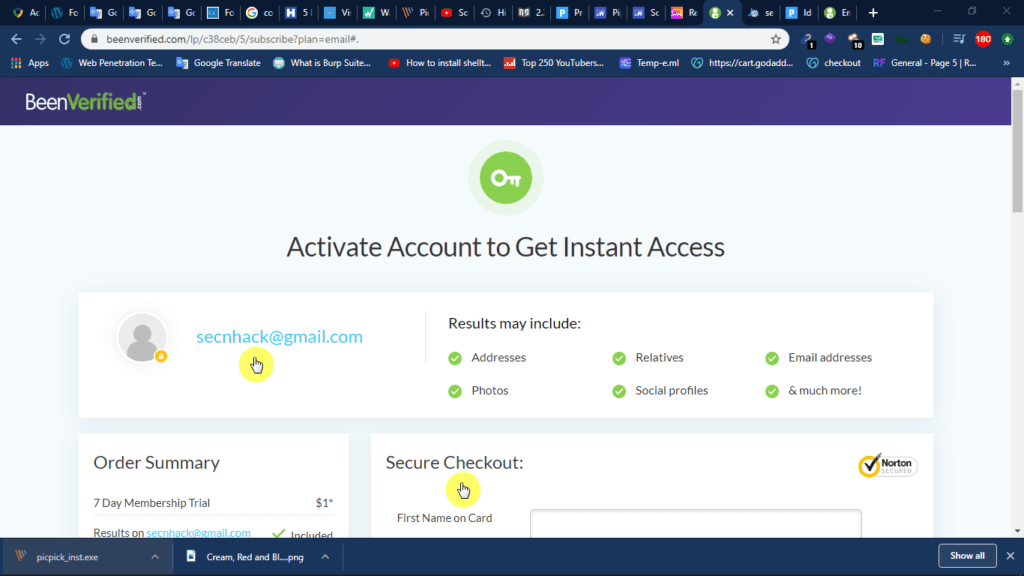 Done !!
Lets take another example !!
Lullar
Lullar is another one website for information gathering and it gives free service.
Open lullar in your browser and enter the email or name of victim.

Done ! You can see all social site results in one click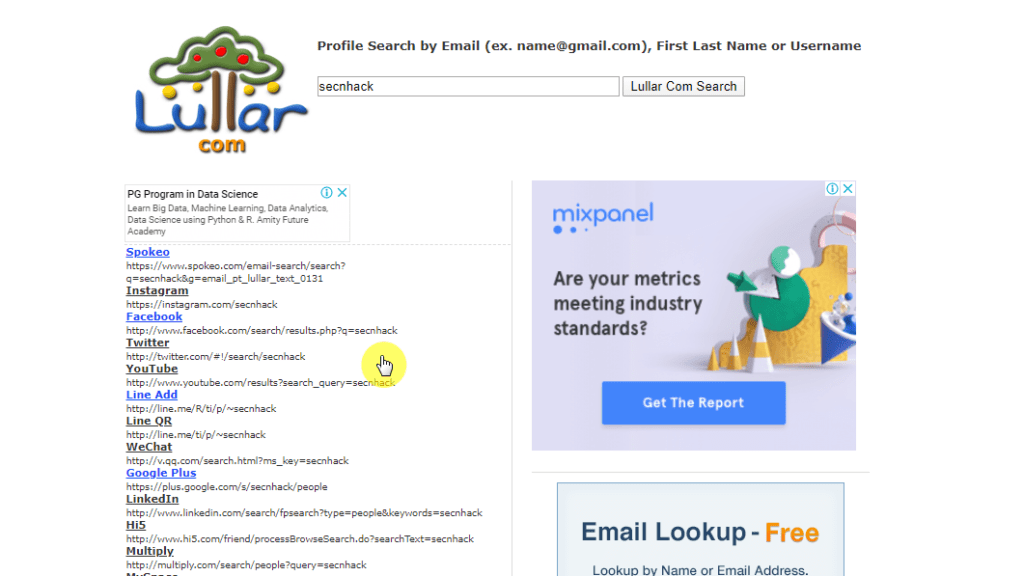 Whois Footprinting
WHOIS is a method to gain information about the ownership of domain. WHOIS is also kown as response protocol. We can find following details :
Contact details ( email, phone no, address)
Registration date for the domain name
Domain name servers
Expire date of domain name
There are various online website available to get details of domain-
whois.domaintools.com
www.whois.net
www.register.com/whois.rcmx
who.is
Lets take a example !!
Whois Lookup
It is used for querying databases that store in the internet. Such as a domain name, IP address, domain records, domain ownership etc.
Browse the given URL http://whois.domaintools.com/ and type any domain.
Done ! You can see that all information related to doamin is here like : IP addresses, domain expire, egistrant Org, email and much more. similarly you can try on more websites.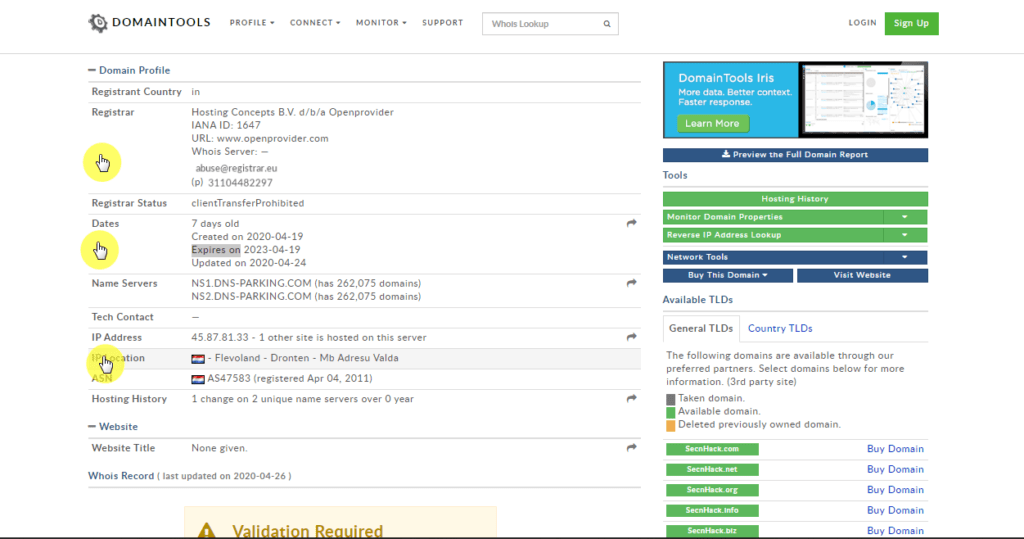 Dns Footprinting
The DNS records and type of servers in the website are checked in DNS footprinting. There are 10 type of DNS records which provide important information related to the victim.
A/AAAA
CNAME
SOA
RP
PTR
HINFO
SVR
NS
TXT
MX
There are many tools but we can choose Bnsdumpster which is online tool for DNS footprinting.
Open this link on your browser https://dnsdumpster.com/ and enter any domain name.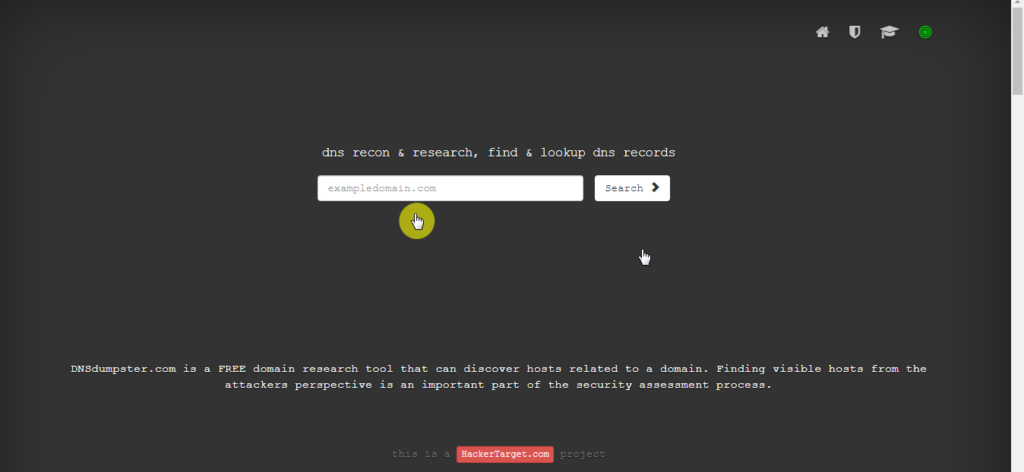 Done ! you can observe we have hosts related to a domain and more information.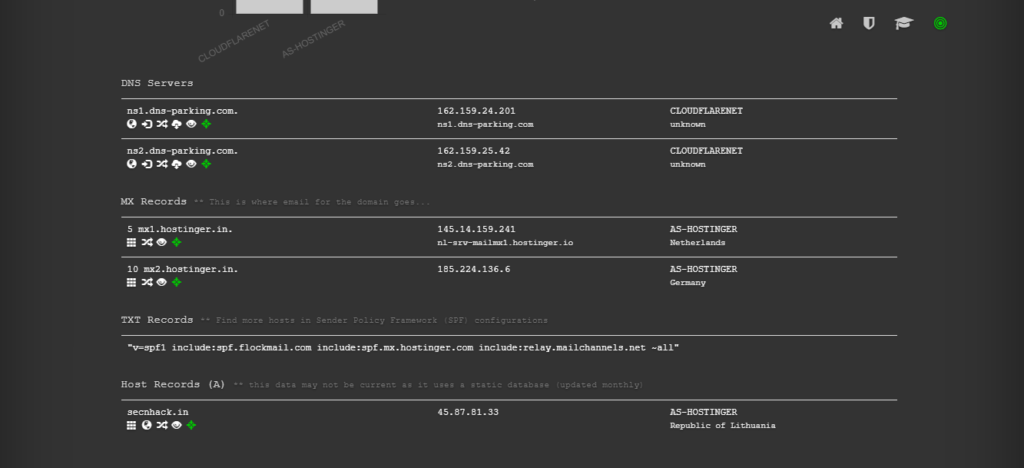 You get signal
It is another online information gathering tool in which you can perform :
Reverse ip domain lookup
Reverse email lookup
Port forwarding checker
Phone number locator
WHOIS lookup
Browse this given link https://www.yougetsignal.com/tools/web-sites-on-web-server/ and click on check button.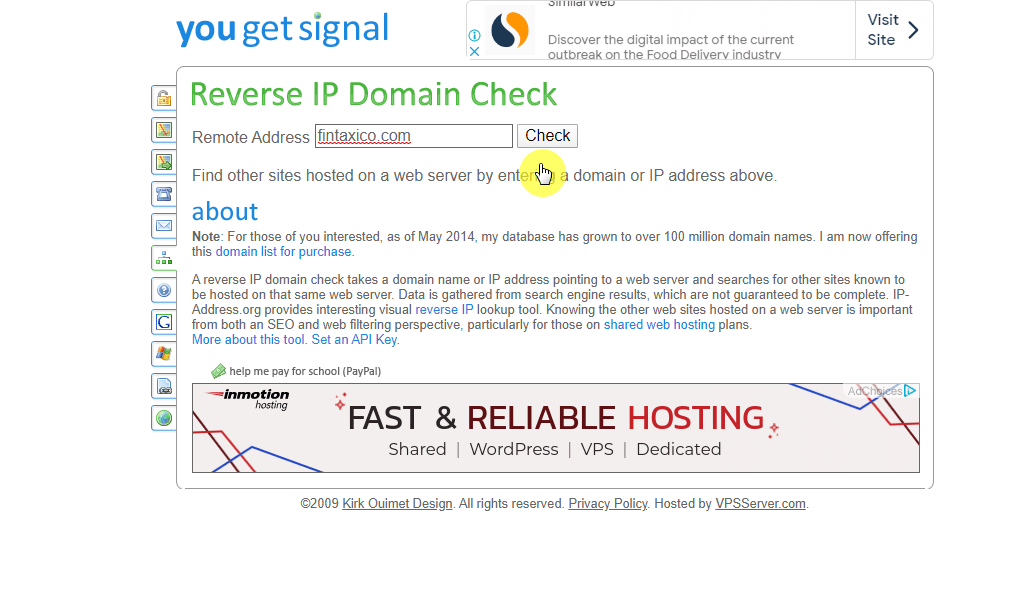 Done ! You can observe when we enter the doamin name fintaxico.com it dumped 88 domain which is hosted on the same web server.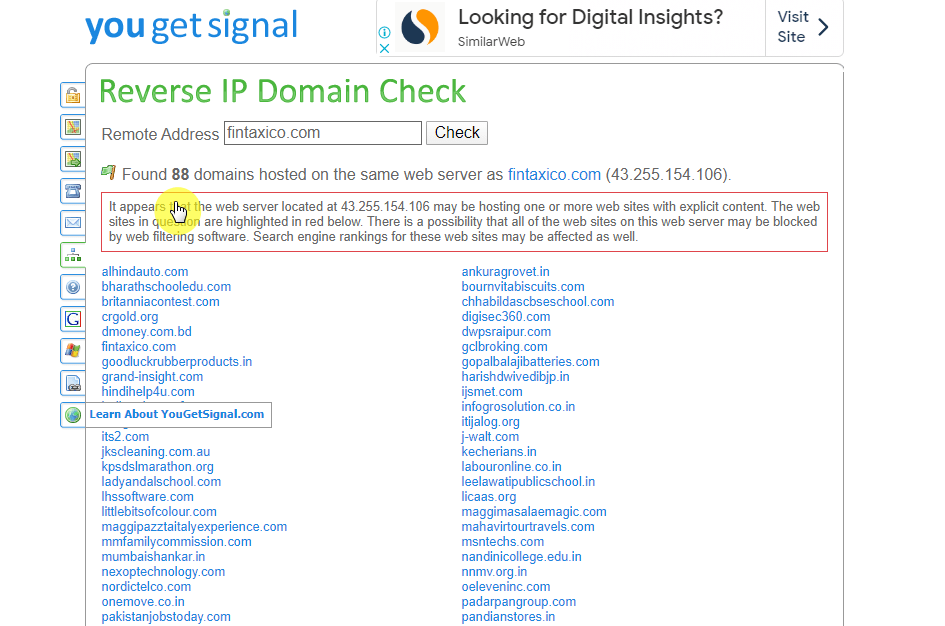 Website Footprinting
Website Footprinting is technique to extract the details of website like
Built with
Site stats
Description of the website
Extract contact details form the website
Web crawling
Lets take a example for site stats !!
Sitechecker Pro
Sitechecker pro is online tool in which you can check site stat past and present both.
Open this link in your browser https://sitechecker.pro/traffic-checker/ and enter any website name which you want to monitor.

Great ! It has given full stats of Google.com site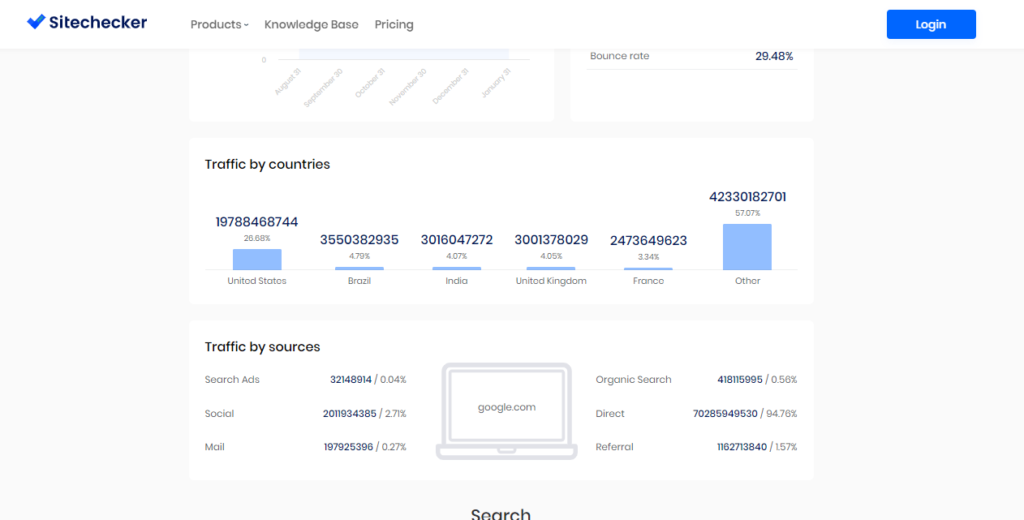 Built With
It is online tool used for detect technlology and framework involved inside running website. This tool can also be used for analytics, frameworks, content management systems and advertise etc.
Taking the example of secnhack.in website we found following things.
WordPress Plugins
Jetpack
Social Warfare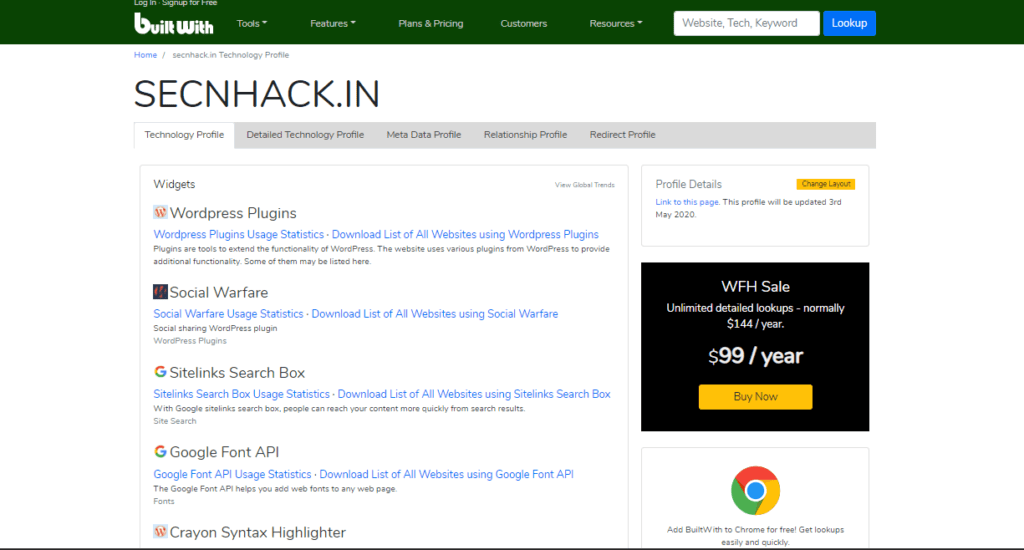 Web Crawling
In this technique we can download www (World Wide Web) site from internet to a local directory, in which there will be full content of website. In short, you can clone the entire website.
Most Popular Web Crawler
www.httrack.com
www.cyotek.com
www.parsehub.com
www.import.io
www.heliumscraper.com
Lets take a example
HTTrack
After download HTTrack software from given link, open this software and navigate on desktop. Enter the project name and hit enter.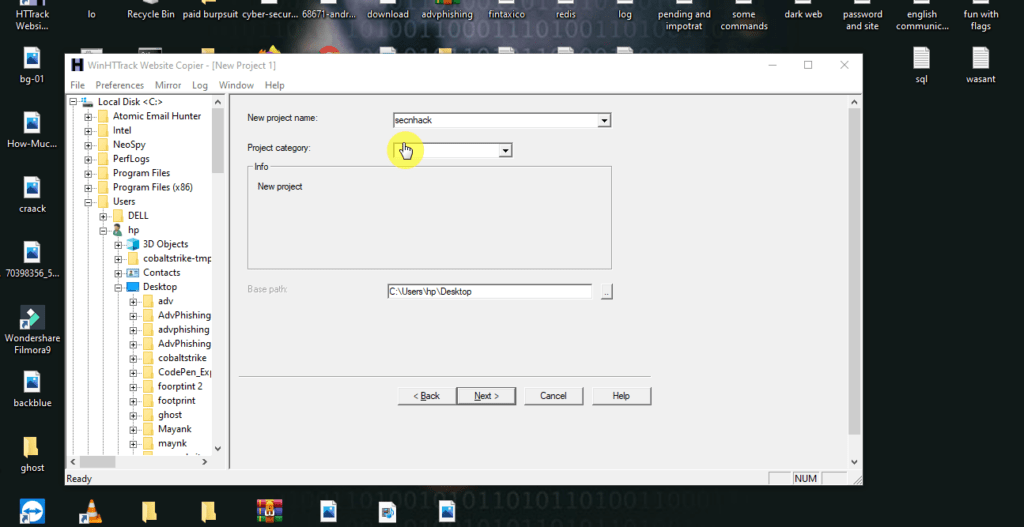 Enter the name of the website that you want to download and click next.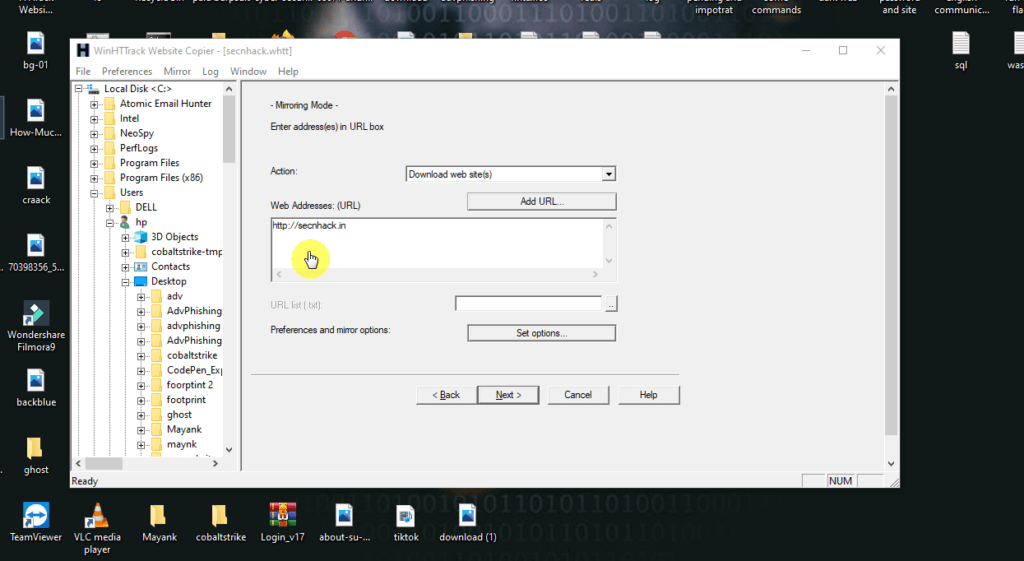 You can observe after downloading the entire website we have all data of this website with which we can access this site in offline. enjoy !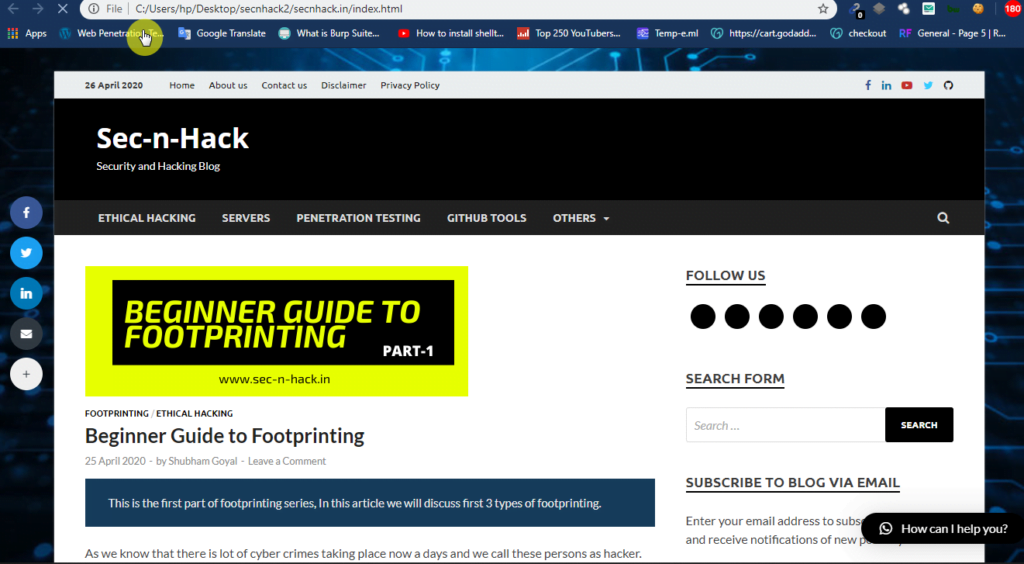 Similarly you can download any website on various platforms.
About the Author
Shubham Goyal Certified Ethical Hacker, information security analyst, penetration tester and researcher.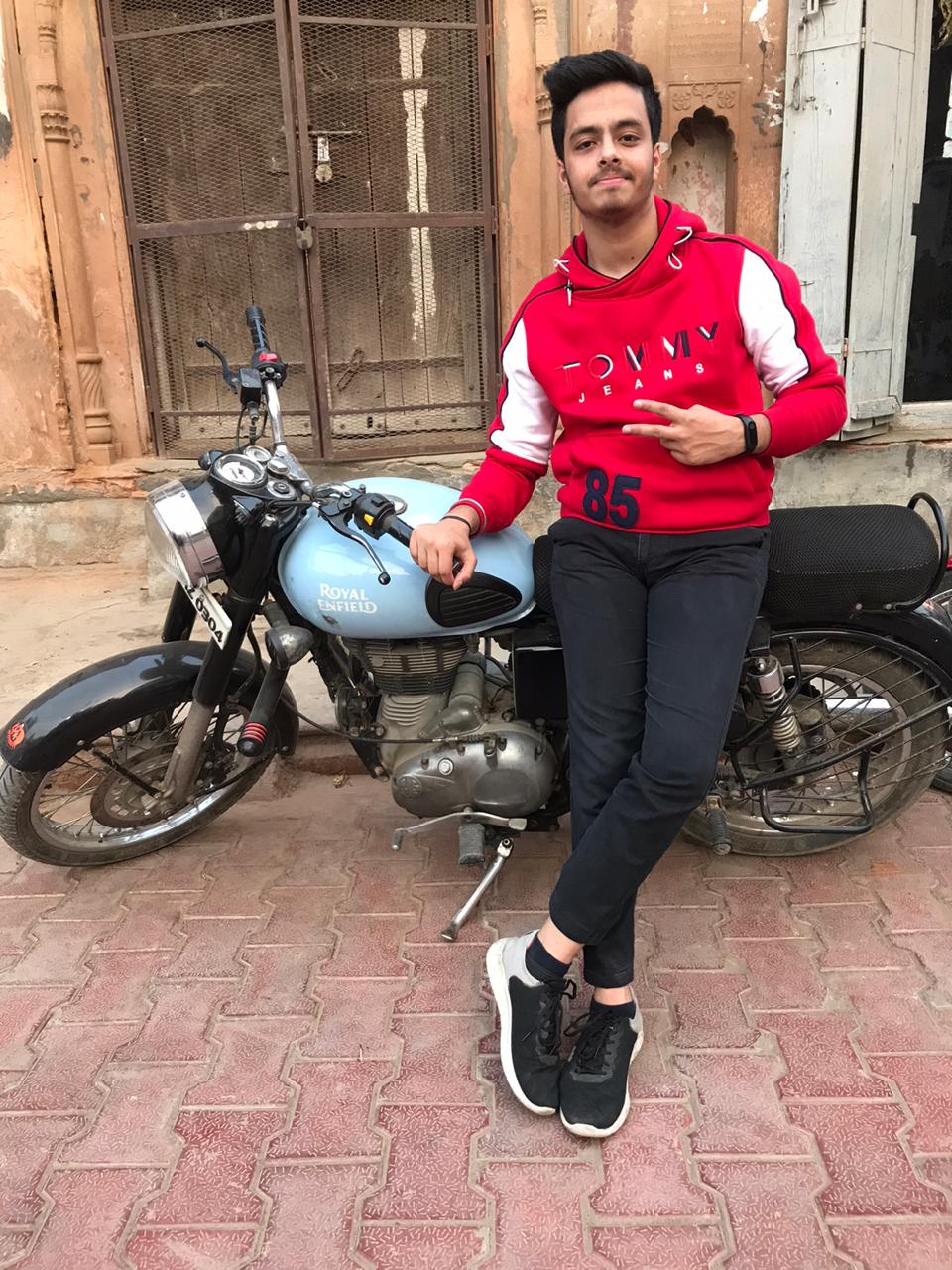 A keen learner and passionate IT student. He has done Web designing, CCNA, RedHat, Ethical hacking, Network & web penetration testing. Currently, he is completing his graduation and learning about Red teaming, CTF challenges & Blue teaming.