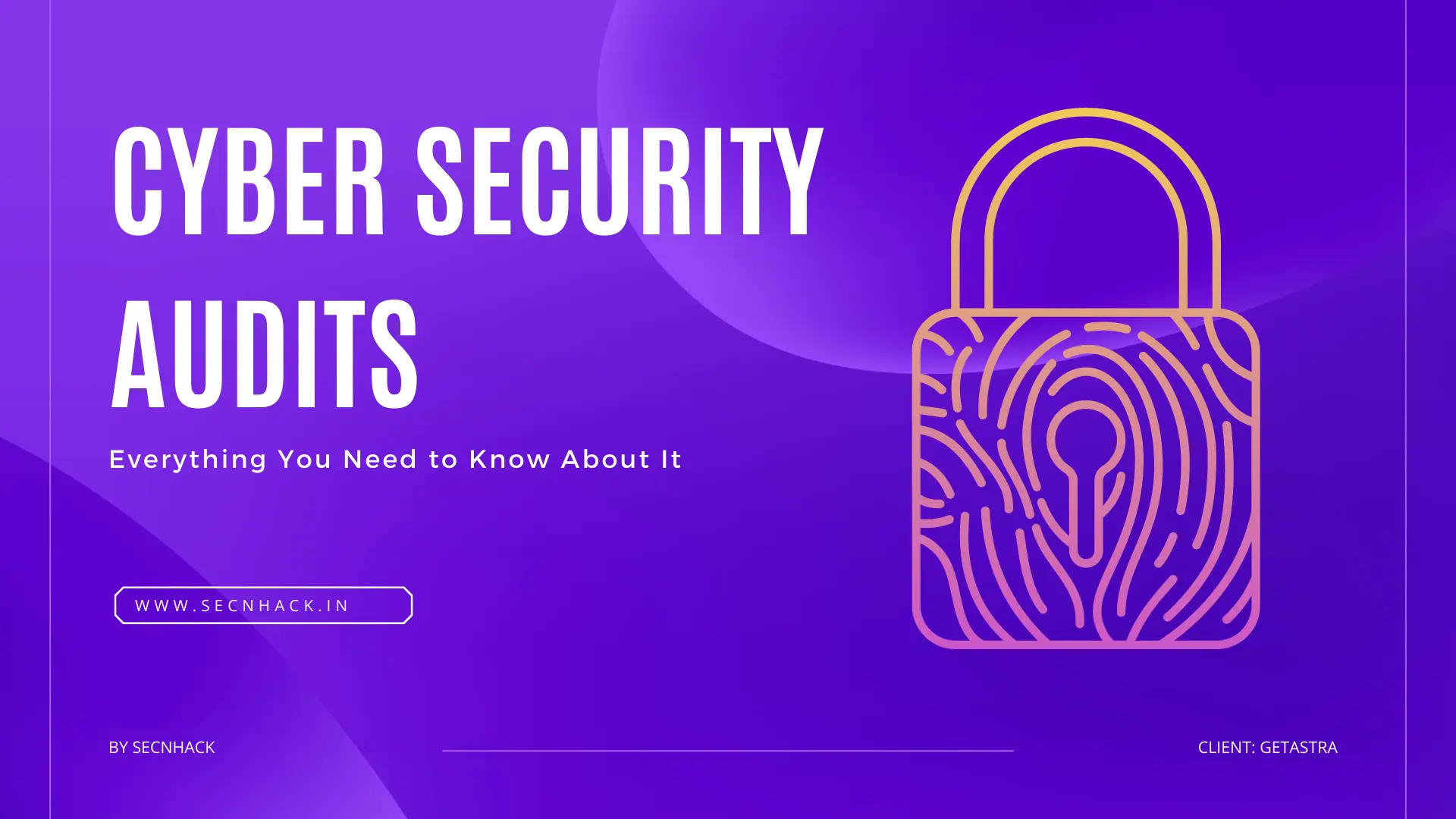 Hey Folks, Is your business prepared in case of a cyber attack? Many companies don't even realise they're at risk until it's too late. That's why it's important to perform a cyber security audit regularly and ensure that your company is taking all the necessary precautions to protect itself from cybercrime. In this post, we'll go over what cyber security audits are, why you need them, and who requires them. We'll also take a look at some of the cyber security auditors top firms and their services. So whether you're just starting out or you've been in business for years, read on for everything you need to know about cyber security audits!
Let's move ahead 🙂 !!
Cyber Security Audit: Understanding What It Is
A cybersecurity audit is a comprehensive evaluation of an organization's security measures. The audit helps identify gaps and vulnerabilities that could be exploited by cybercriminals in the event of a hacking attempt or network compromise.
An IT security audit is intended to find vulnerabilities that may put an organization's assets at risk and suggest ways to minimise them. The IT business is always changing, and it is a fast-paced world. All firms face difficulties with the rate of technological change. Cyber security concerns are especially acute in this industry.
A cyber security audit should give businesses confidence in their existing security protocols and suggest ways to improve them if done accurately. Cyber security auditors need expertise not just in technology but also in the business or IT environment where they will be working.
Why Is Your Business in Need of a Thorough Cyber Security Audit?
In the current day, hackers are more intelligent and well-managed than they were in the past. The countless amounts of cyber attacks happening each day, their difficulty level, and how much damage they can do has made it vital to have excellent security measures set up. A cybersecurity audit is a comprehensive evaluation of the system that looks for any weak spots in security and makes sure all safety protocols are being met.
In a nutshell, cyber-attacks may harm a company's reputation, result in hefty losses, and drive away customers. One method to safeguard a firm from a cyber-attack is to have it undergo a cyber-security assessment. A cyber-security audit examines corporate cybersecurity standards and processes to determine if they are adequate.
List of Cyber Security Auditors Top Firms
Astra Security
Sprinto
CyberSecOp
Romano Security
Symantec
AltiusIT
2 Distinct Types of Cyber Security Audit
External Cyber Security Audit
An external cyber security audit is a crucial service for businesses that want to safeguard their company and data from potential breaches. The audit assesses a business' IT security procedures from an outsider's perspective, analyzing the current defence mechanisms' potency and any holes that need to be plugged.
Internal Cyber Security Audit
Internal cyber security checks are sometimes performed for a variety of reasons, such as compliance with regulatory standards. A company's internal cyberspace security has been thoroughly examined by an internal audit team. Internal audits may be done by employees or the internal audit department.
Cyber Security Audit Benefits
A cyber security audit provides many benefits, including:
Helps ensure compliance with industry regulations
Helps protect against cybercrime
Helps improve organizational efficiency
Helps reduce the chances of data breaches
Helps improve customer confidence
Helps safeguard company assets
Helps reduce costs associated with cybercrime
Helps improve employee morale
Helps ensure the confidentiality of company information
Helps protect against cyber attacks
Cyber Security Audit: Who Needs Them?
You understand how essential security is as a business owner. But what are the purposes of a security check? How can you be sure your current security systems are sufficient to safeguard your firm?
A security audit should be a continuous process for any business that wants to kept its data safe. Not only does this help businesses identify any potential vulnerabilities, but it also helps ensure that their infrastructure is up-to-scratch. A security audit will tell you whether your network is fit for purpose and highlight any areas where your security needs improving.
A security audit will assess your company's data protection measures to ensure that you are taking all the necessary steps to safeguard your information.
Difference Between Cyber Security & Information Security
One of the most essential aspects of today's society is information security. The truth is, whether we are conscious of it or not, cybersecurity has a profound effect on all our lives. The terms "cybersecurity" and "information security" are often used synonymously.
Cyber security focuses on protecting electronic data from cyber attacks, while information security focuses on protecting physical data from unauthorized access. Cybersecurity includes technologies and processes designed to protect electronic data, while information security includes policies and procedures designed to protect physical data.
Exploring The Above-Mentioned Cyber Security Auditors Top Firms Even Further
Astra Security
Astra Security is a security testing company that offers a comprehensive penetration testing platform. The platform includes features such as a dynamic dashboard, automated vulnerability assessment, thorough reporting, step-by-step remediation support and publicly verifiable pentest certificate. By using their platform you can materialize the goal of building DevSecOps.
Major features:
Compliance support: With Astra, you can quickly and easily find weaknesses that are keeping your company from adhering to a regulatory standard.
Interactive dashboard: If you want to discover more about your system's vulnerabilities, Astra's pentest dashboard is the place to go. You can keep track of them, assign them to team members, update them, and check their risk scores all from one convenient location.
More than just risk scores: Astra provides accurate forecasts of the potential consequences of a specific flaw. It sorts the flaws, and it even creates a graph so you can keep track of the security problems in real-time.
Zero false positives: You will never waste your time again confirming security breaches because our team of experts constantly vets can results.
Reporting and remediation: Astra's security testing report is exemplary in both quality and practicality. The executive summary provides an overview of the situation, while separate sections give developers and executives all the details they need to know. Plus, there are remediation guidelines and video demonstrations to help you visualize and fix each vulnerability.
Sprinto
Sprinto is a compliance platform that ensures you are always ready. It aids in the organization of your security processes, as well as employee training and the generation of readily available reports for auditors. You will still need a pentest firm to check your firm for vulnerable spots, but Sprinto will handle the rest.
Not only does Sprinto aid you in following PCI-DSS, HIPAA, SOC2, GDPR, and ISO 27001 guidelines, but they also have templates for security policies. In addition, their onboarding and offboarding workflows are straightforward and streamlined.
CyberSecOp
CyberSecOp is a veteran in the cybersecurity field. They provide risk assessment, security advice, and enterprise-wide IT security audits among other services. Services they provide include compliance security consulting, network security testing and gap analysis.
The team at CyberSecOp believes in making the world a safer place by prioritizing cyber security. With fast response times, comprehensive programs threat hunting and deployment of protective measures, they safeguard their clients, consumers, and partners from data theft. In fact, they're ranked as one of the top two Cybersecurity Consulting Companies Worldwide by Gartner Peer Insights worldwide!
Romano Security
Romano Security is a cybersecurity business that places a strong emphasis on regulation. They can design and implement an information security solution, standard or framework that is appropriate for you as a small company or a huge multinational.
They provide services like a 1-day security check and a 2-day in-depth review. They also provide regulatory compliance advice for all major laws. The professionals at Romano Security specialize in helping our clients reduce risk, plan for business continuity, and manage incidents effectively.
Symantec
The company specializes in protecting electronic information, websites, and devices. They assist you in detecting threats, preventing assaults, and remedying vulnerabilities. In addition to these services, they provide a compliance support program that can be quite useful.
Symantec also offers attack prevention, data protection, SaaS and corporate asset protection web security, email security, and data loss prevention services. Their products are designed to protect your business against various cyber threats.
AltiusIT
The security audit firm, AltiusIT, helps you identify SQLi, XSS, and buffer overflow in your website. They conduct web app penetration testing to discover SQLi, XSS, and buffer overflows.
The firm also offers compliance services for PCI DSS, HIPAA, and GDPR. They have a wide range of services including penetration testing, risk assessment, and social engineering assessment.
Conclusion
As you can see, there are many cyber security audit firms out there that can help you ensure compliance and protect your business from cyber threats. While each firm has its own focus and areas of expertise, they all provide valuable services that can help your business stay safe and secure. Choose the firm that suits your requirements and budget, and get started defending your company right now. Thanks for reading!
About the Author
Ankit Pahuja is marketing leader & evangelist at Astra Security. You can contact him from
here
.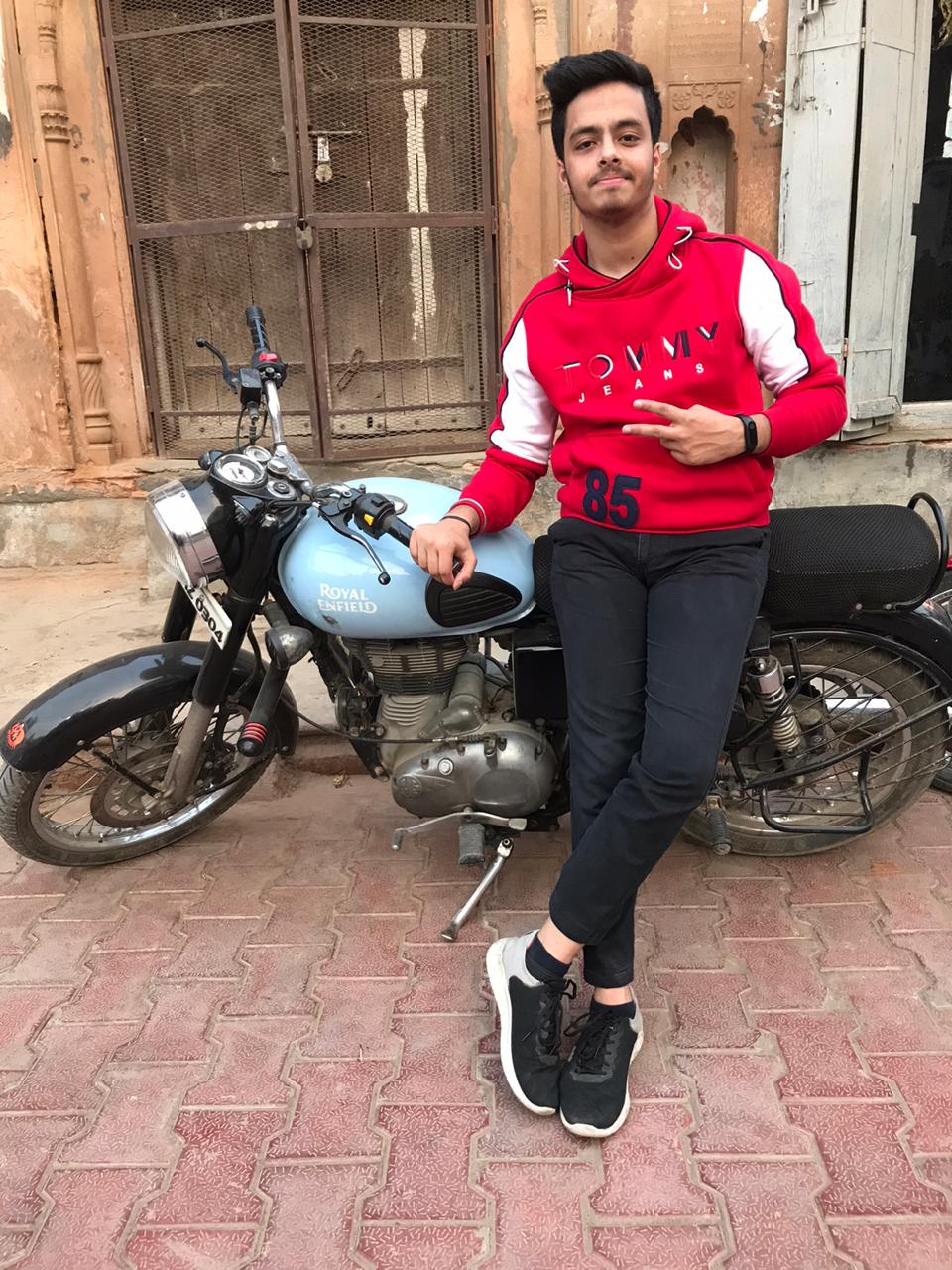 A keen learner and passionate IT student. He has done Web designing, CCNA, RedHat, Ethical hacking, Network & web penetration testing. Currently, he is completing his graduation and learning about Red teaming, CTF challenges & Blue teaming.