Hey Folks, in this tutorial we are going to talk about any another information gathering tool called "Th3inspector". The tool is coded in perl language which is designed for information gathering purposes. This tool has some useful feature through which we can enhance our information gathering skills. If you really want to read more about this tool then you can read from here.
Let's take a look 🙂 !!
Installation
This installation is quite simple as we do not need to download any additional dependencies to run this tool. Just we have to first download it from github and then configure it using the bash command.
git

clone

https

:

//github.com/Moham3dRiahi/Th3inspector.git

chmod

+

x

install

.

sh

&&

.

/

install

.

sh

Right, it takes some time to fully establish itself.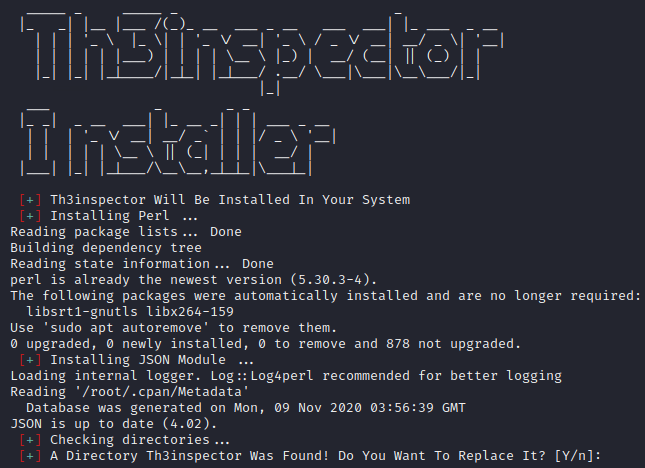 Done 🙂 !! It will boot automatically after completing the installation, but next time you can boot it using the following command. Make sure you shoud have perl tool to run this tool.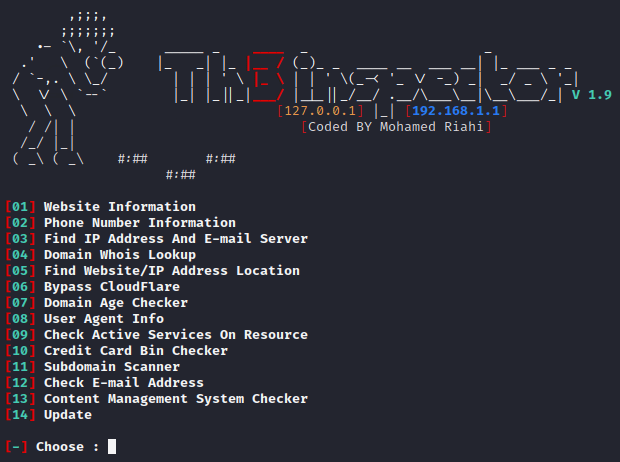 It is time to display the features of this tool and in our first attempt we will select the first option and try to find the details of the given web application.
Nice 🙂 !! As you can see it has dumped all the informative details related to the web application.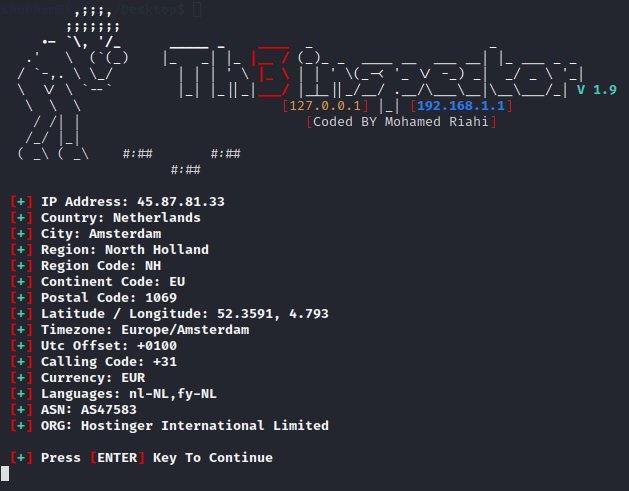 Active Services ( Port Scan )
Go back to the main page and select the option "09" to perform port scanning against the web application.
We have to enter the name of the website on which we want to do footprinting.

Great 🙂 !! As you can see how many open and active services are available on the target website.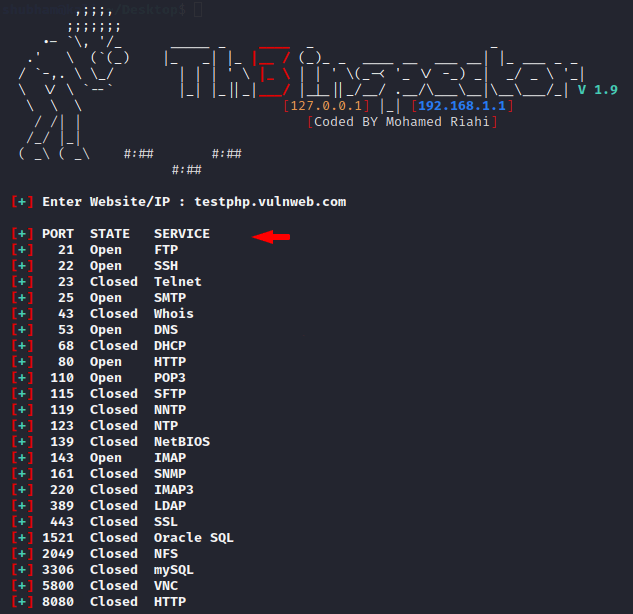 Bin Checker
The term bank identification number (BIN) refers to the initial set of four to six numbers that appear on a payment card. Just need to give you the first five digits of the payment card and it will automatically get some useful details of that card.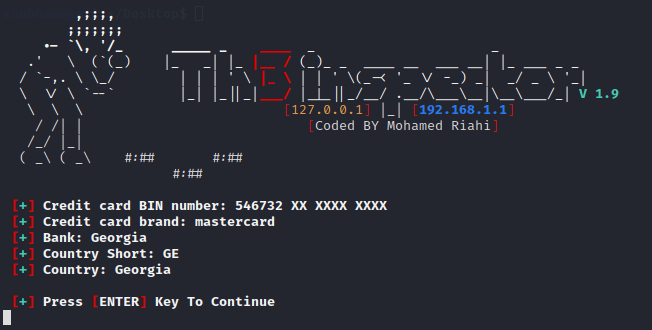 Subdomains with IP Address
Using the following feature of this tool, we can see all the listed subdomains of particular domains with their actual IP addresses.
Email Verification
We can check whether the email is valid by using the following feature of this tool.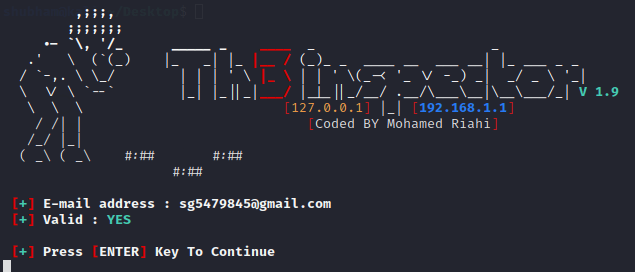 Similarly, this tool has a lot of features through which we can get some useful information about the target.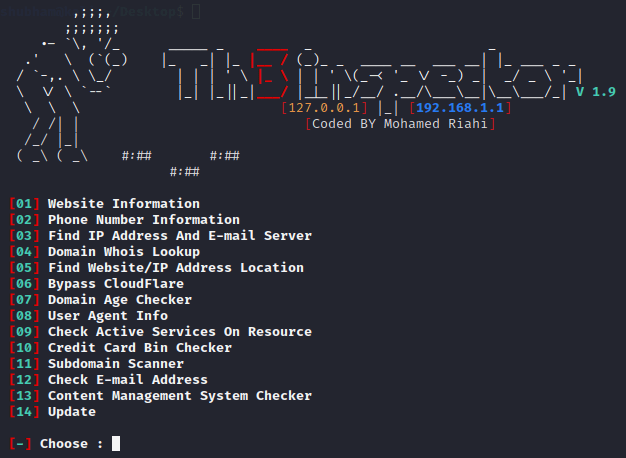 About the Author
Shubham Goyal Certified Ethical Hacker, information security analyst, penetration tester and researcher. Can be Contact on
Linkedin
.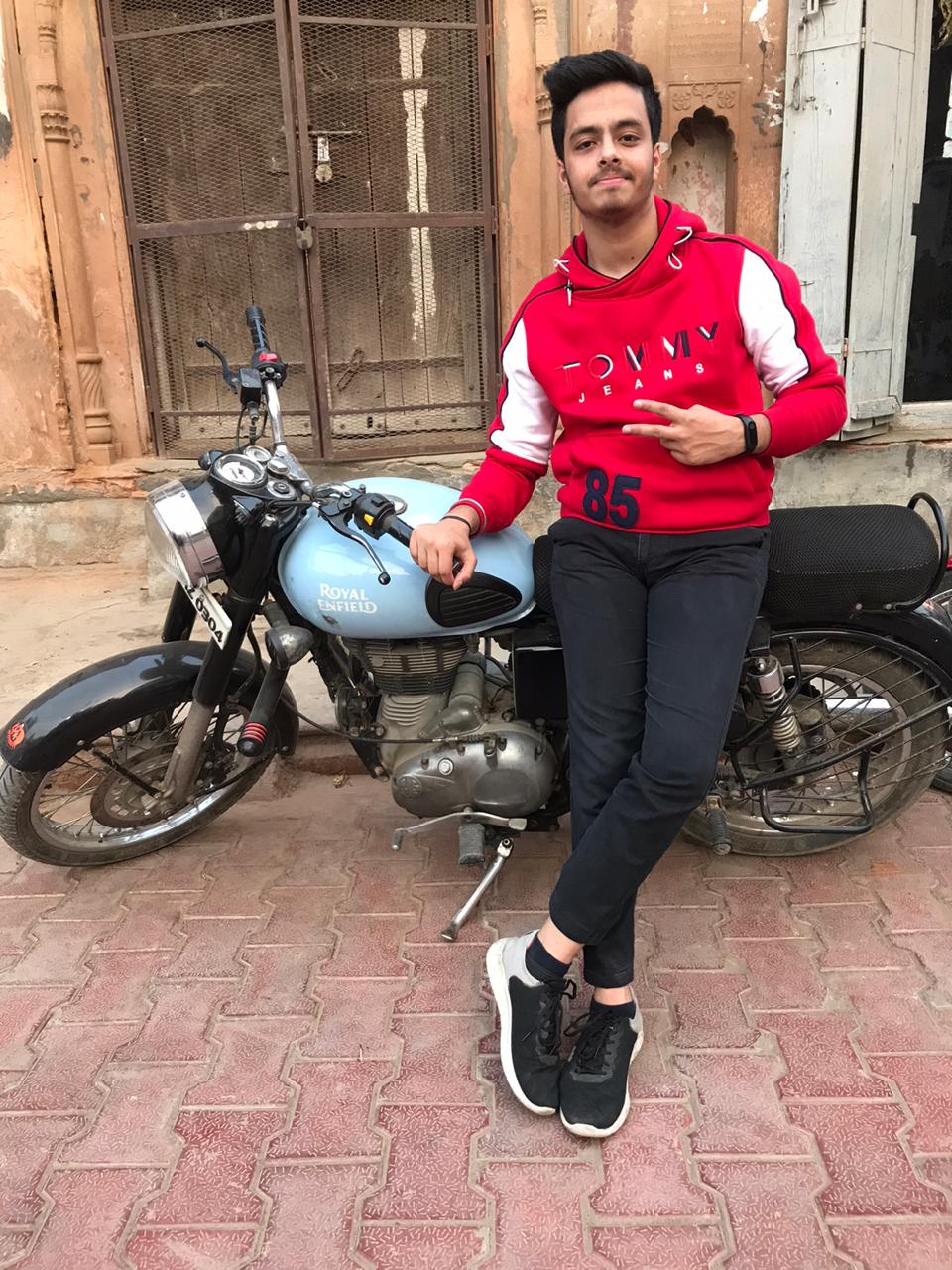 A keen learner and passionate IT student. He has done Web designing, CCNA, RedHat, Ethical hacking, Network & web penetration testing. Currently, he is completing his graduation and learning about Red teaming, CTF challenges & Blue teaming.