In this article, you will learn about the sapying on adnroid phone. As you know that various tools or software are available to spy on android phone but they will charge form you.
Why should we use XploitSPY ?
If you want to spy on someone such as : friends, children's and anyone so XploitSPY tool is best option for you which will help to track of them. It is a free of cost tool which gives you lots of features such as :
View Installed Apps
View Stub Permissions
Live Clipboard Logging
View WiFi Networks
File Explorer & Downloader
GPS Logging
Microphone Recording
View Contacts
About the Glitch Platform ?
Glitch is powerful and free of cost platform in which people can create a millions apps. It is also use to public the github repository and work remotely.
What is spy ?
Spy is act of obtaining secrets and information without the permission or knowledge of the holder. In most cases this type of technology aims to gather information about an individual or organization or governments without their knowledge.
Lets take a look !!
First of all you have to signup on Glitch platform. You can go from it here . After that Join Glitch platform as shown below.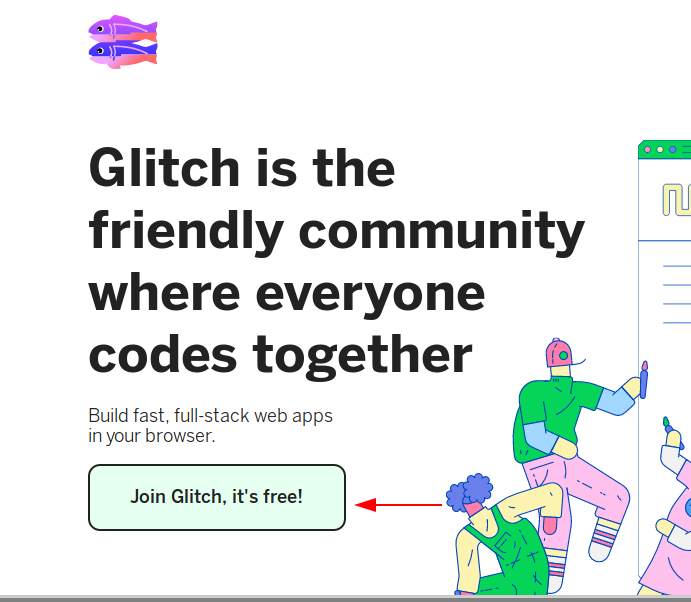 Now, click the email magic link button to signup. You can create temporary email id by using this website. https://temp-mail.org/en/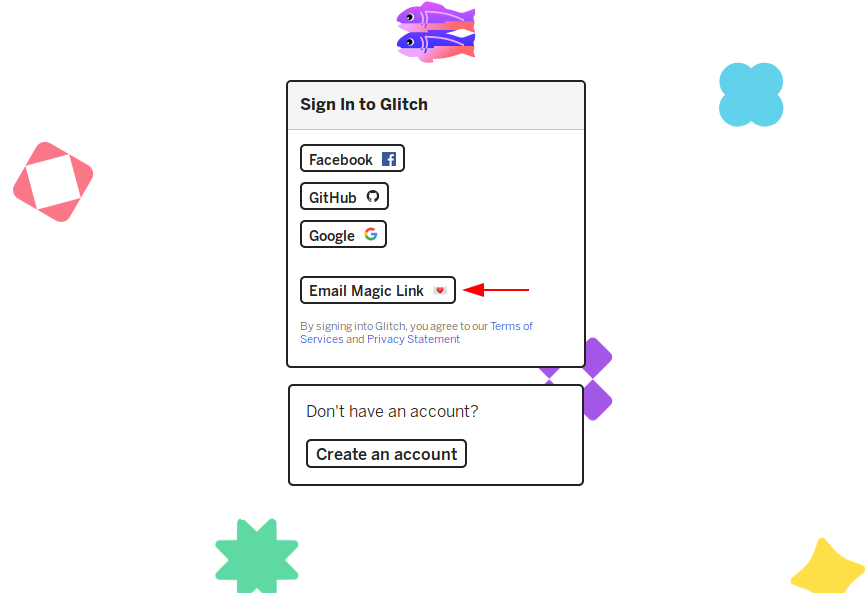 Enter your temporary email id here and click on send a code.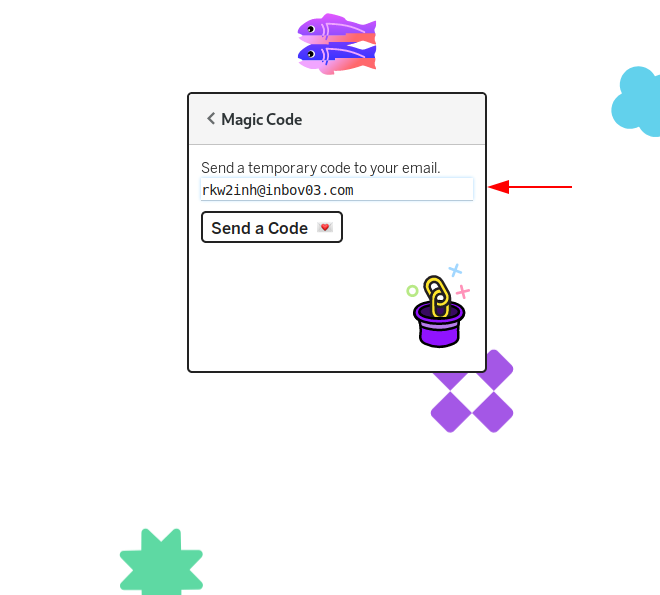 After successfully signup you will enter the dashboard. Now, click new project option and choose the hello-express option.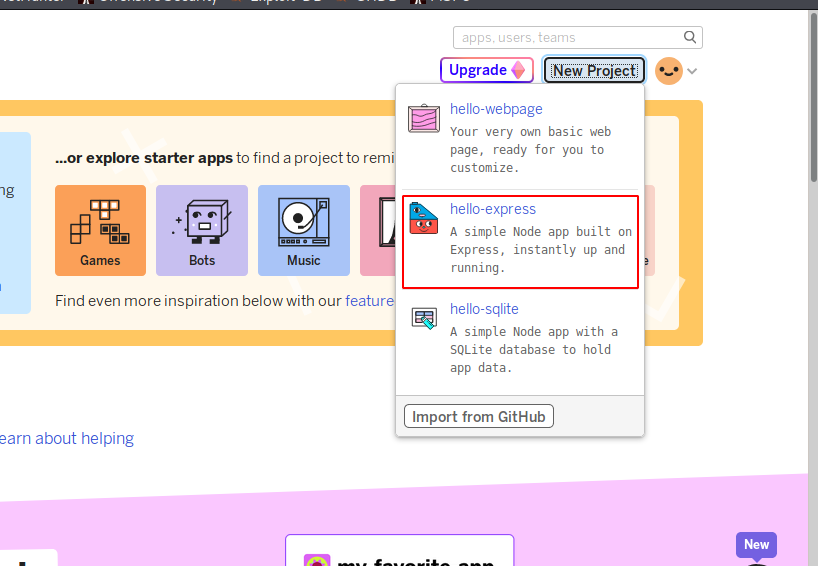 Here you can see the tool option at the bottom, so click on that and choose the import and export option as highlighted below.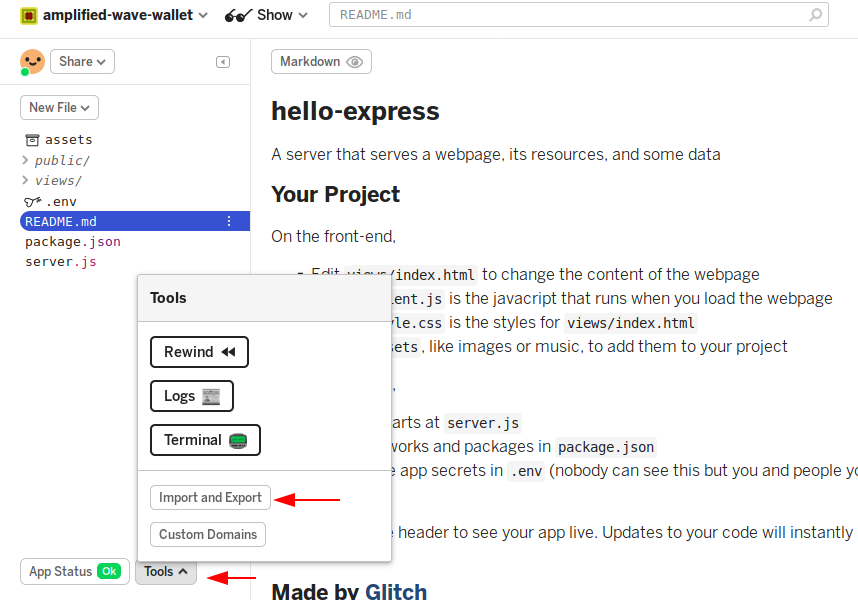 Again click on import form github option and go further.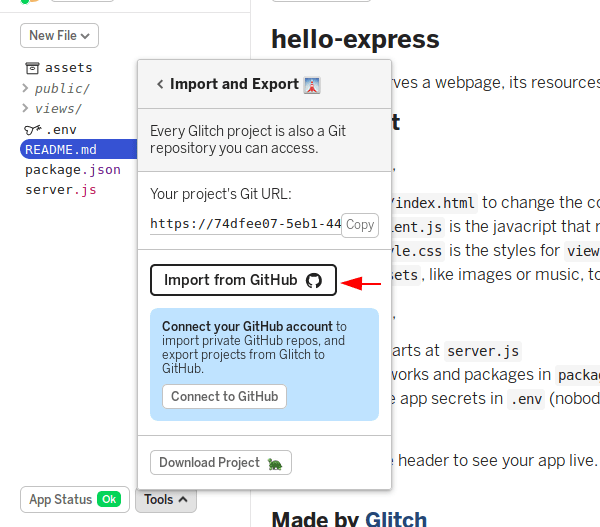 After clicking the import from github option a new message will pop up in which you have to enter the repository of Xploitspy.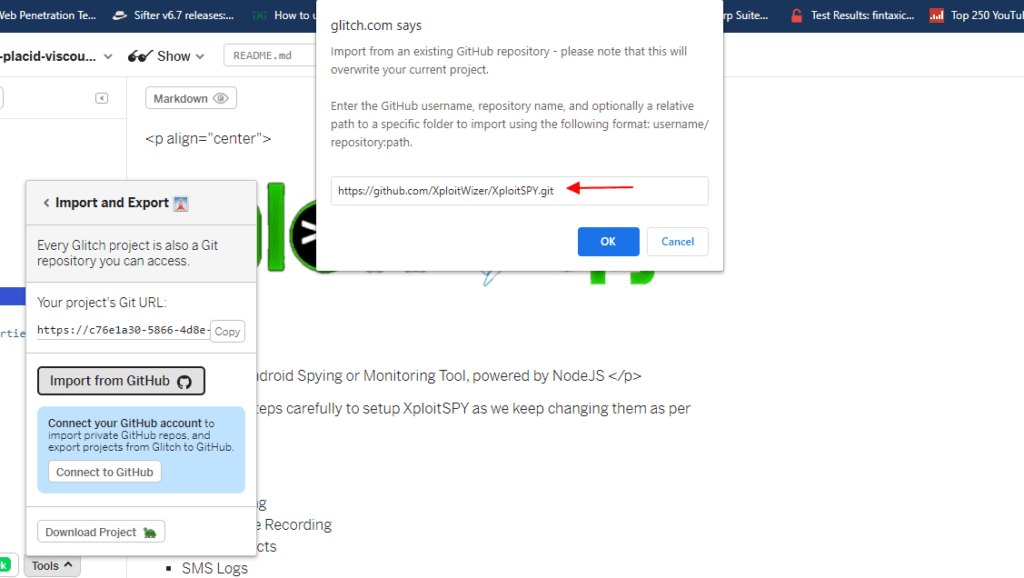 Now, go on share button click the live app option and copy the link.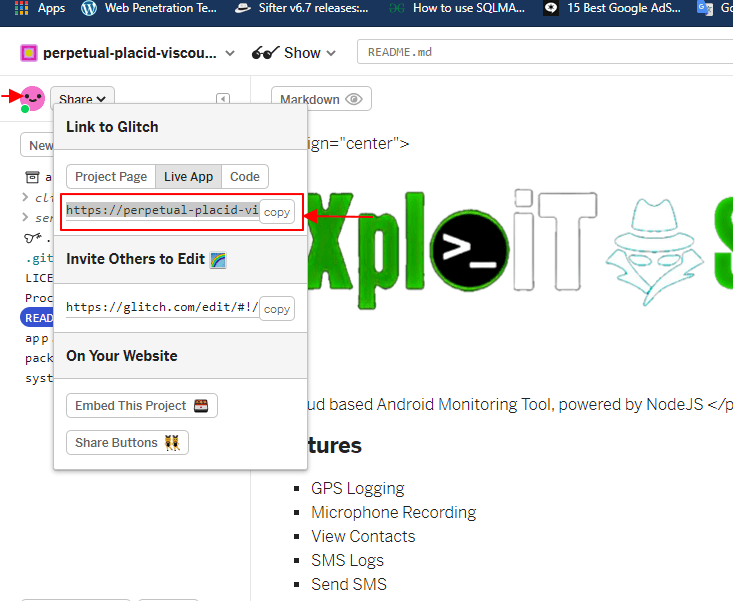 After executing the url on browser you can see the login page on there.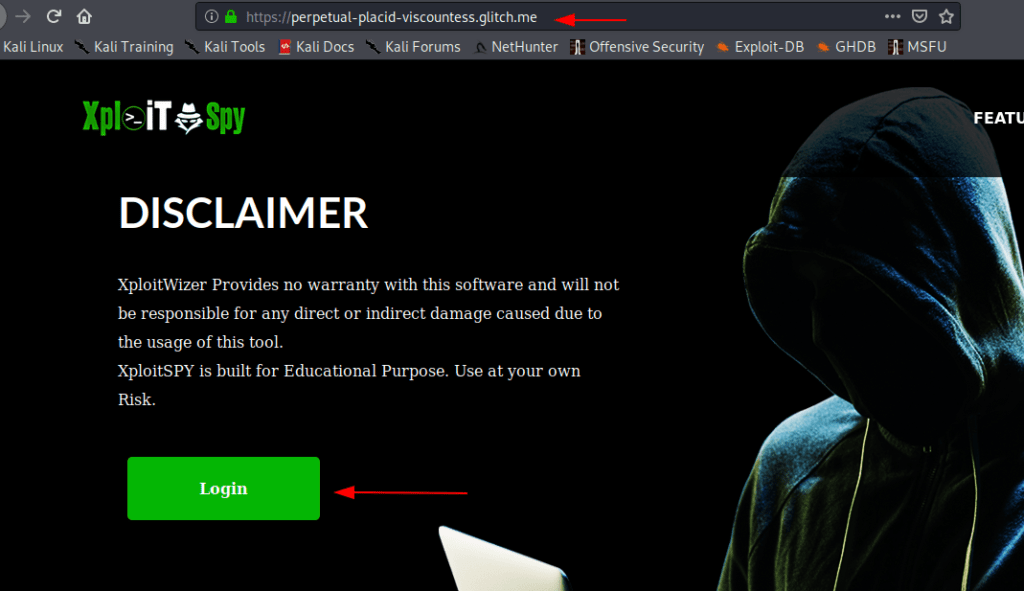 By default the user is the admin and password will be the password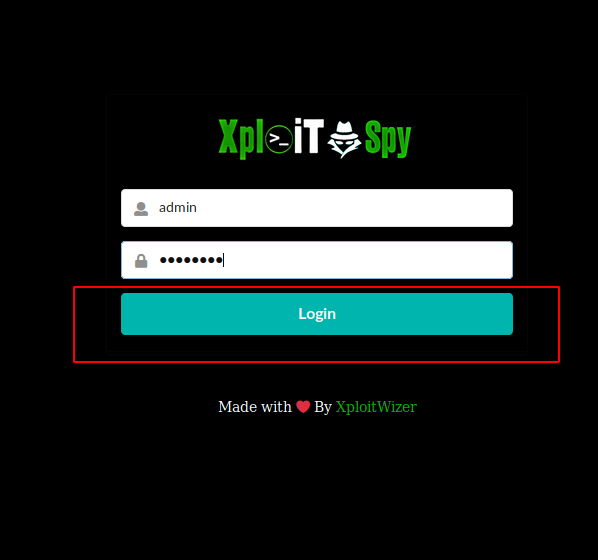 After accessing the dashboard, you have to click on apk builder option to create an mailicous app.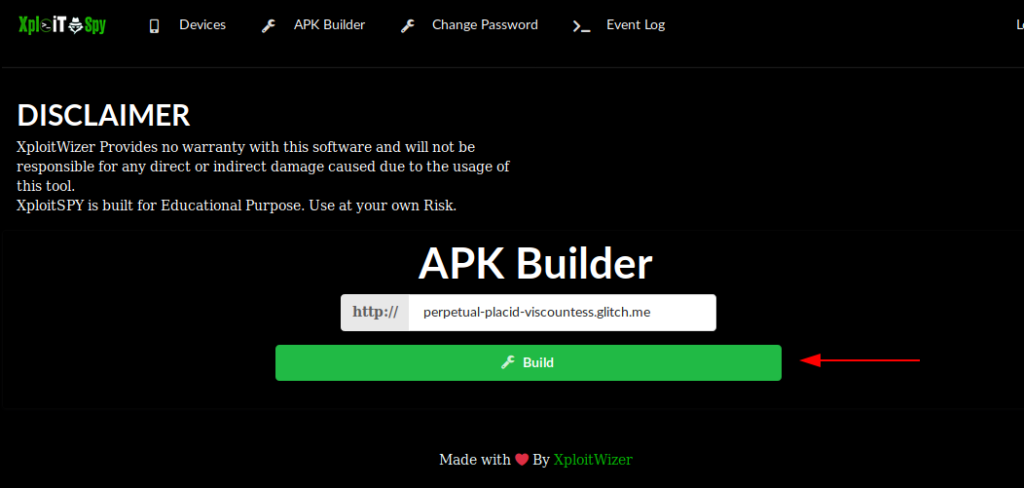 As soon as victim will install the application, we will be able to access his smartphone remotely by clicking manage option.

We can use these all option to spy on vicitm smartphone, such as file manager as shown below.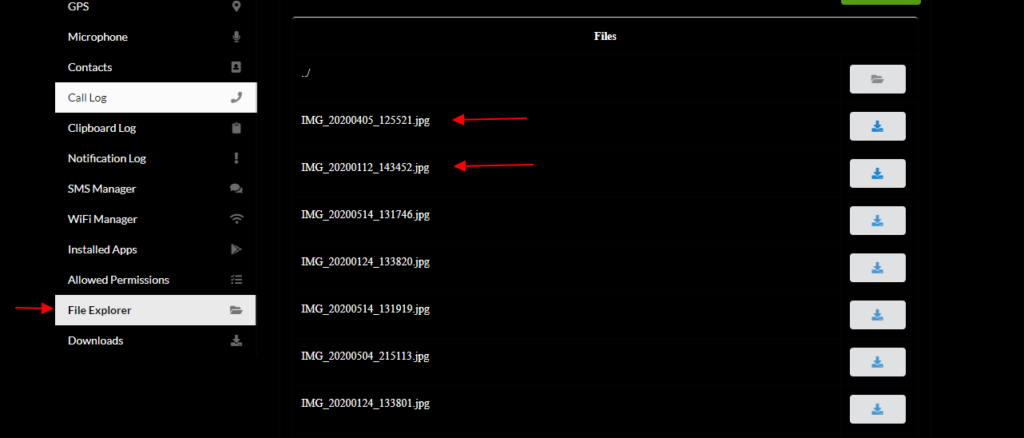 If you want to track the location of victim so you can go the gps option.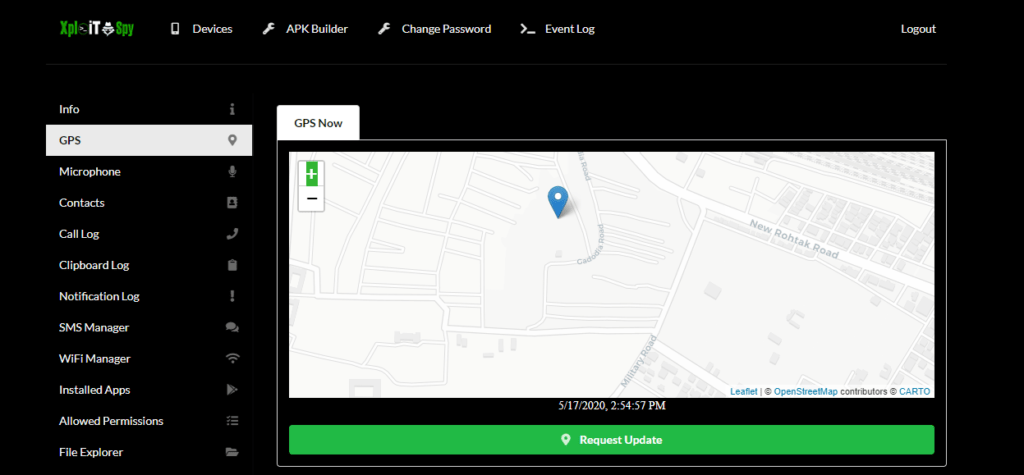 Similarly, there are several options with which you can spy on the phone of the victims.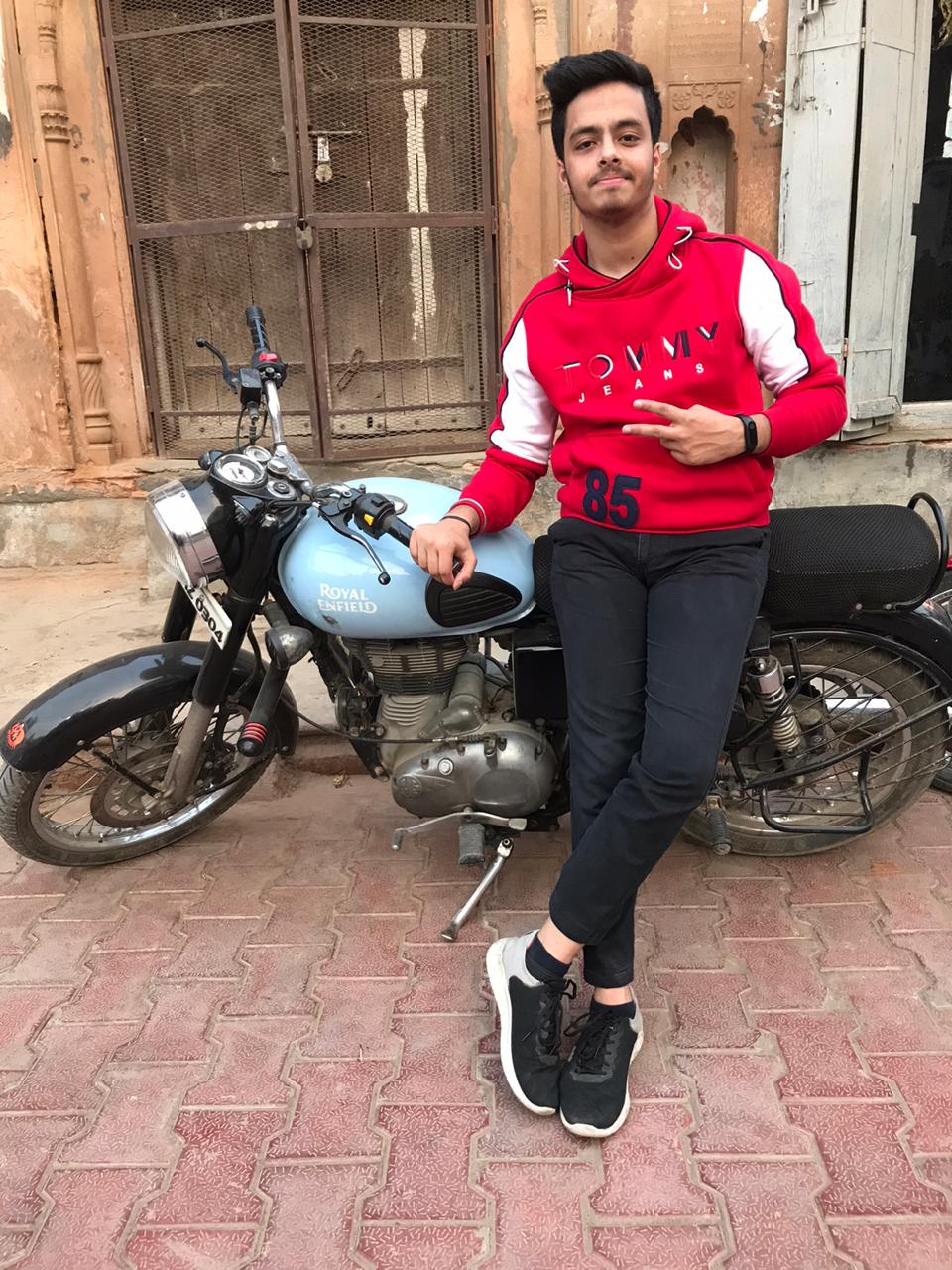 A keen learner and passionate IT student. He has done Web designing, CCNA, RedHat, Ethical hacking, Network & web penetration testing. Currently, he is completing his graduation and learning about Red teaming, CTF challenges & Blue teaming.